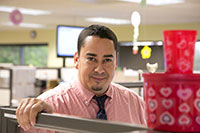 Jacksonville, FL (PRWEB) June 20, 2013
Consumer Attorney Services started adding helpful articles and posts to the legal advocacy section of its website in June in order to increase consumer awareness and help more homeowners avoid being taken advantage of by foreclosure scams and rip offs. The legal advocacy section currently includes articles like Consumer Attorney Services' 5 Tips on How to Avoid a Foreclosure Rip Off Scam, Consumer Attorney Services Warns Homeowners About Zombie Foreclosures, and a helpful infographic illustrating how loan servicers make money on unpaid principal.
As a consumer advocacy based law firm, Consumer Attorney Services jumped at the opportunity to help more consumers across the United States apart from legal representation within the court room. Consumer Attorney Services plans to continually add helpful articles, posts and content that can increase homeowner awareness and help to protect consumer rights.
Consumer Attorney Services first posted a reproduction of its letter sent to Florida Governor Rick Scott about HB 87. Consumer Attorney Services expressed its concern about the long-term economic sustainability of House Bill 87 and the potential negative implications for Florida homeowners.
Consumer Attorney Services said in the letter, "House Bill 87 would compromise the rights of Florida homeowners; and, for that reason, House Bill 87 should not have been entered into law."
Consumer Attorney Services also posted an article warning homeowners about the potential threat of so-called "Zombie Foreclosures."
According to the article, "A zombie foreclosure can occur when a homeowner leaves their home as a result of foreclosure proceedings, but the bank does not follow through with a foreclosure sale. As a result, homeowners may end up being financially responsible for years of unpaid property taxes, utility bills, maintenance costs and more."
By continuing to add relevant news, how-to articles and other relevant information aimed at empowering consumers across the United States, Consumer Attorney Services hopes to encourage more individuals and homeowners to confidently exercise their rights. In time, Consumer Attorney Services believes this may help to reduce the number of homeowners taken advantage of by foreclosure scams and rip offs.
Consumer Attorney Services is a full service consumer advocacy law firm headquartered in Jacksonville, Florida, and offers legal services including but not limited to: foreclosure defense, debt settlement, and bankruptcy law.