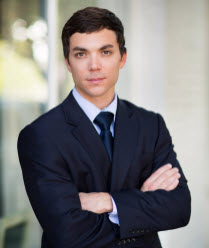 Consumer Attorney Services welcomed attorney Rob Peebles to their national foreclosure defense team in April
jacksonville, Florida (PRWEB) May 07, 2013
Consumer Attorney Services welcomed attorney Rob Peebles to their national foreclosure defense team in April in order to help more Mississippi homeowners find alternatives to foreclosure. Peebles' experience in handling thousands of cases in the Mississippi counties of Hinds, Rankin and Madison made him a stand-out choice for Consumer Attorney Services.
In handling this volume of cases, Peebles was able to spend hundreds of hours in the courtroom. His practice areas include foreclosure defense, bankruptcy, debt settlement, family law and child support.
Peebles attended the University Of Mississippi School Of Law where he earned his Juris Doctorate degree. Prior to then, he attended the University of Southern Mississippi and graduated cum laude with a Bachelor of Arts in liberal arts in 2003.
Peebles gained applicable work experience early on while attending law school by working in two different law firms on paid clerkships. His first paid clerkship was with Hughes, Hitt and Brown law firm and his second paid clerkship was with Gambrell and Stone law firm. He also completed an internship with the Lafayette County District Attorney's Office.
Upon admission to the Mississippi Bar in 2008, Peebles worked as a full time attorney for Madison First Legal Aid. He also worked for Young Williams law firm in child support enforcement and represented the state of Mississippi in Child Support Enforcement before deciding to pursue his own private practice.
Peebles is an active member of the Mississippi Bar Association and enjoys giving back to his local community by participating in pro bono activities for Mission First Legal Aid.
Consumer Attorney Services hopes their national foreclosure defense team's addition of Peebles in Mississippi will only serve to help more Mississippi homeowners avoid losing their homes to foreclosure.
Consumer Attorney Services is a full service consumer advocacy law firm headquartered in Jacksonville, Florida, helping families with services including, foreclosure defense, debt settlement, bankruptcy and more.