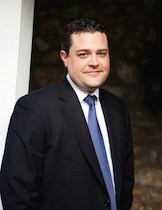 Jacksonville, Florida (PRWEB) July 16, 2013
Attorney Darin King helps more Pennsylvania homeowners avoid foreclosure and resolve bankruptcy issues after joining Consumer Attorney Services' national team of attorneys. Consumer Attorney Services selected King to join the team because of his eight years' experience working on bankruptcy cases and over ten years' experience as an attorney.
King currently works as the principal attorney at King Law Center and practices in consumer bankruptcy, debt solutions and foreclosure defense. Prior to this, he worked as an associate attorney in bankruptcy at Sagaria Law, PC and as managing attorney at the Law Offices of L. Rob Werner before then.
The jurisdictions he is admitted to practice include California and Pennsylvania.
King attended the University Of San Diego School Of Law where he received a Juris Doctor in 2003. He also attended the University Of California, Santa Barbara and graduated with honors in international relations.
King strives to keep his legal edge sharp by involving himself among a number of professional legal and bar associations. He is a member of the National Association of Consumer Bankruptcy Attorneys, the Pennsylvania Bar Association, the California Bar Association and the Montgomery County Bar Association.
In addition, he is a member of the Pennsylvania Bar Association Animal Law Committee and the Pennsylvania Bar Association Civil Rights Committee.
As an avid art enthusiast, King contributes his time as a board member for a non-profit organization, the Laboratory for Experimentation and Research in Art, Technology, and Architecture (LERATA). He enjoys reading non-fiction science literature and kayaking.
Consumer Attorney Services added King to its national team of attorneys with the goal of helping to resolve more Pennsylvania foreclosures and helping financially distressed individuals navigate the complex intricacies of a Pennsylvania bankruptcy.
Consumer Attorney Services is a full service consumer advocacy law firm headquartered in Jacksonville, Florida, and offers legal services including but not limited to: foreclosure defense, debt settlement, and bankruptcy law.