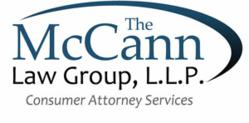 Jacksonville, Florida (PRWEB) May 09, 2013
Consumer Attorney Services offers bankruptcy and foreclosure defense help to Utah homeowners after Kurt Laird joined Consumer Attorney Services' national foreclosure defense team in May. Laird's working experience as a writer, editor, law clerk and attorney made him an ideal candidate for selection to join Consumer Attorney Services' team.
Laird is the owner of a private law firm, Laird Law Firm, PLLC., in Salt Lake City, Utah and primarily practices in bankruptcy, foreclosure defense, debt settlement, estate planning and collections litigation.
He received his Juris Doctor from the Indiana University Maurer School of Law where he was president of the J. Reuben Clark Law Society. Prior to law school, he attended Brigham Young University. There, he received a Master of Arts and a Bachelor of Arts in English.
Laird worked as an associate attorney at Justin M. Myers, Attorneys at Law, LLC and as a certified legal intern at the Lawrence County Public Defender Agency. He also worked as a law clerk at the Court of Appeals of Indiana and Fillmore Spencer, LLC.
Before entering the legal sector, he also gained valuable work experience as a writer and editor for Ancestry Publishing. He managed editing and publishing for seven newsletters, edited several books and acted as a contributing editor for two magazines.
Laird is bar certified in Utah and licensed to work in the federal courts. He is an active member of the Utah State Bar Association and also speaks fluent Portuguese.
Consumer Attorney Services appointed Laird to help Utah homeowners with Utah's comparatively high bankruptcy filings. Utah ranks sixth–highest in the nation with bankruptcy filings per capita at 5.01 filings for every 1000 residents according to the Virginia-based American Bankruptcy Institute.
Consumer Attorney Services trusts Laird's work experience as an attorney and law clerk and literary background to help more Utah homeowners find the bankruptcy and foreclosure resolutions they desperately require.
Consumer Attorney Services is a full service consumer advocacy law firm headquartered in Jacksonville, Florida, helping families with but not limited to foreclosure defense, debt settlement, and bankruptcy.