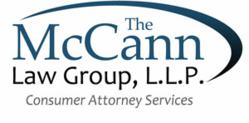 Jacksonville, Florida (PRWEB) May 29, 2013
Consumer Attorney Services was awarded with the WOKV Business of the Week award for the week of May 13 – 17 by the WOKV 104.5 FM radio station in Jacksonville. The award highlights a culmination of continuous improvements within the firm over the past year including a new litigation manager, a new supervising attorney, improved client care procedures, and a higher BBB rating.
WOKV 104.5 FM is a local radio station in Jacksonville, Florida. The WOKV Business of the Week Award recognizes businesses within the Jacksonville area and features a company profile for the selected company on the WOKV website.
One of the first great improvements for Consumer Attorney Services came when attorney Robert Coker Jr. was promoted to litigation manager at the start of May. Consumer Attorney Services selected Coker Jr. for litigation manger because of his three years of non-legal managerial experience, outstanding commitment to customer service, and educational background.
Another positive change for Consumer Attorney Services came when attorney Tarah Seabre was promoted to supervising attorney in May. Because of Seabre's two years' worth of experience in foreclosure law and intimate knowledge of lender practices and policies, the foreclosure defense team at Consumer Attorney Services thrived in May under her direction.
Consumer Attorney Services also implemented ongoing policies to improve client care and engagement. In December of 2012, Consumer Attorney Services deployed a dedicated complaint submission tool on their website to effectively resolve any potential concerns from clients as soon as possible.
Additionally, Consumer Attorney Services leveraged new technologies to open up varying channels of communication to inform their clients of any case-related updates. Clients of Consumer Attorney Services can now receive regular updates on the status of their cases via email, telephone, text message and an online client portal. More than 500 clients have already utilized the new online client portal to check for updates on their cases.
After the ongoing and continuous improvements to provide clients with the ideal customer experience, the Better Business Bureau (BBB) raised their rating of Consumer Attorney Services in April of 2013. Consumer Attorney Services was pleased to see their sustained efforts to enhance customer relations has not gone unnoticed.
Consumer Attorney Services is a full service consumer advocacy law firm headquartered in Jacksonville, Florida, helping families with but not limited to foreclosure defense, debt settlement and bankruptcy.