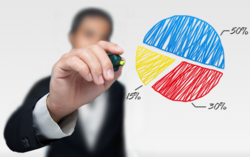 Our clients know that when they buy a list from us, they will receive the most accurate data on the market.
Evanston, IL (PRWEB) April 18, 2012
ConsumerBase LLC, a database management company located in Evanston, IL, is updating its database with current information for the education field as well as a variety of other industries within the business and consumer markets.
"The quality and frequency of our data updates is an important aspect of what sets ConsumerBase apart from other database managers," says Larry Organ, CEO of ConsumerBase. "Our clients know that when they buy a list from us, they will receive the most accurate data available on the market."
A variety of sub-categories fall underneath the education industry's umbrella and are well-represented in ConsumerBase's extensive database. Universe counts from a few sample education lists include but are not limited to:
Retired Teachers - 116,148
College Students - 4,338,583
Vocational Schools - 10,364
Online Education Seekers - 9,129,938
The education industry encompasses a large population of men and women with demographically diverse characteristics. A wide range of classes and extracurricular activities available make the educational industry a target for multiple marketing campaign purposes. Direct marketers looking to provide services and products to teachers, students and educational institutions will find the postal, telephone and email data appropriate to their targeted audience within ConsumerBase's database offerings.
ConsumerBase adds approximately 1.5 to 2.0 million new records to its database each month.
Records complete a mandatory hygiene process before being approved for database upload and client availability.
About ConsumerBase
ConsumerBase provides multi-channel direct marketing services with a specialty in postal, email, and telephone solutions. Encompassing the entire lifecycle of customer information, ConsumerBase services focus on acquiring and retaining customers, validating, cleaning, and enhancing customer data, and improving the overall performance of marketing communications.
ConsumerBase is an Evanston-based multi-channel mailing list company. The company was founded in 2001 and is based in Evanston, Illinois. ConsumerBase operates as a subsidiary of Organ Worldwide LLC.
Contact:
Kathryn Fallucco, Media Editor
ConsumerBase LLC
http://www.ConsumerBase.com