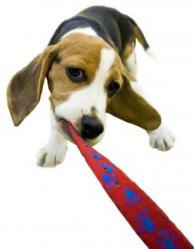 Our clients receive comprehensive access to mailing lists that target consumers with successful results.
Evanston, IL (PRWEB) May 01, 2012
ConsumerBase LLC, a database management company located in Evanston, IL, is updating its comprehensive mailing lists this week for consumer pet ownership. Pet owners may care for domestic or exotic animals and are frequently in the market for services and products to enhance and extend their pet's lives.
"ConsumerBase understands that the pet industry is a growing B2C market in which the opportunity level for direct marketing campaigns to reach a captive audience is high," says Larry Organ, CEO of ConsumerBase. "Our clients receive comprehensive access to mailing lists that target this valuable niche of consumers with successful results."
Consumers with pets are interested in a variety of services and products based on lifestyle and the type of animal they own. Dogs and cats require frequent maintenance and may need services such as grooming, boarding, walking, medical procedures and more. Owners will also be on the market for toys, food, cages, bedding, leashes and other products to promote activity and wellness for an animal companion.
ConsumerBase's expansive database is comprised of postal, email and telephone data. As the number of individuals with pets continues to grow, direct marketers promoting pet industry products and services will find ConsumerBase data an indispensible resource for running a successful marketing campaign.
Universe counts for ConsumerBase's mailing lists include but are not limited to:
Pet Lovers - 2,045,469
Animal Lovers - 990,698
Cat Owners - 4,250,599
Dog Owners- 6,883,131
About ConsumerBase
ConsumerBase provides multi-channel direct marketing services with a specialty in postal, email, and telephone solutions. Encompassing the entire lifecycle of customer information, ConsumerBase services focus on acquiring and retaining customers, validating, cleaning, and enhancing customer data, and improving the overall performance of marketing communications.
ConsumerBase is an Evanston-based multi-channel mailing list company. The company was founded in 2001 and is based in Evanston, Illinois. ConsumerBase operates as a subsidiary of Organ Worldwide LLC.
Contact:
Kathryn Fallucco, Media Editor
ConsumerBase LLC
http://www.ConsumerBase.com