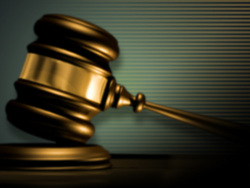 The board's reviews seem fair minded so far and no one pulls any punches.
(PRWEB) February 8, 2010
Consumer forum opened up on the World Wide Web recently to aid consumers in locating interesting products that they may wish to purchase. While it is a new enterprise the board seems to be well formed with many interesting sections that are specifically designed for various product types.
Consumer Forum is a site dedicated to reviewing products for the public. These products vary between simply items for purchase to the best places to receive a loan. There are topics on credit card companies and types, books and literature, and computer equipment among many others.
Each of these forum threads are rapidly filling with products and services reviewed by the general board populace as well as professionally oriented reviewers. The information found there is solid and interesting in a way that leads to better understanding of the product or service without being too technical and difficult to understand.
A forum is made popular by more than just the information found within it. There is also the manner of its construction, loading times, and overall social structure. While Consumer Court Forum is still fairly new it seems to be shaping up into a well received venue for people of all walks of life to come and either review products, read about products and services, or simply discuss a particular product with each other.
The members that already inhabit the board seem friendly in a social manner. They've proven willing to chat amicably and keep a level head in discussions. The overall sense is similar to a water cooler discussion about some random topic of the day. That random topic in this instance would be something like a laptop or which credit card company seems to be performing the best when it comes to customer service.
The http://www.consumercourtforum.in board's reviews seem fair minded so far and no one pulls any punches. If a cheaply designed product is on the market then people post about it or its exorbitant price and start an entire discussion thread detailing just why that particular item or service is low quality.
Given the general level of tech savvy among some when it comes to electronics, and the pricing knowledge of others, these threads are definitely a godsend for any individual considering purchasing a device. They will know exactly what a particular items good and bad points are before buying and can shop shrewdly because of it.
The rules and regulations seem fairly normal as far as a forum site goes. There is to be no objectionable material such as anything illegal or offensive posted. While what one individual deems offensive may not be the same to everyone this is taken care of on a case by case basis using the reporting link for each post.
If necessary the forum administration will warn, edit, delete, or ban as the case warrants. While this is supposed to be a fairly standard on most boards not all administration actively performs this role. At consumer Court Forum they actually seem to take their moderation seriously. This lends the site professionalism intermingled with the social atmosphere of product discovery and banter.
Overall the site is an excellent addition to any online forum that you might use. The products are well reviewed by the people that actually use them and the populace is friendly and ready to debate.
Consumer court forum is brought to you by Parminder Chahal the founder of India broadband forum.
###