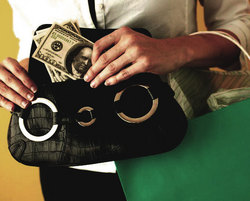 79% of respondents said they research deals online prior to shopping.
Overland Park, KS (PRWEB) November 18, 2010
It's no surprise that consumers are looking for exceptional deals this Black Friday. According to a recent consumer survey conducted by Persuadable Research Corporation, 67% stated that they plan their Black Friday stops ahead of time. By utilizing the Internet, local newspaper ads, TV, and more, consumers are planning where they go and what they will buy. A large number of respondents, 83%, will brave the crowds and the lines in stores in exchange for great deals.
Black Friday is more than just a day to get great deals on gifts. 55% of respondents stated that they shop in stores to spend time with family or friends. Excitement of the hunt draws 48% of shoppers into stores and 43% view it as a tradition. While many shoppers dislike crowds, surprisingly, 25% mentioned crowds in a positive light, enjoying the busyness of the day. For brick and mortar stores, taking extra care to cater to these traditional shoppers could bring in additional sales.
Where are Black Friday shoppers looking for deals? 79% of respondents said they research deals online prior to shopping, while 62% will research deals via newspaper. 56% follow television advertisements and 28% respond to direct mail. Word of mouth accounts for 43% of Black Friday deal information, while 46% wait for deals via email.
Online shopping is becoming more popular as well. Many choose to shop online on Thanksgiving Day when physical stores are closed. Others plan to shop on Cyber Monday, 38%, the online version of Black Friday. 47% of survey takers said they would be shopping online on Black Friday, however. Most of them cited being able to avoid crowds, 89%, and lines, 84%, as the biggest reasons for shopping online. They also hoped to avoid traffic and they enjoy the convenience of online shopping. Only 41% of those believed that they would actually get better deals online.
It's clear that consumers are planning ahead and that they are looking for the best deals online and offline. However, the online shopper appears to be looking for a convenient and easy way to purchase gifts, and to find good deals. The typical brick and mortar shopper perceives Black Friday as a fun and exciting tradition where the thrill of the hunt for exceptionally low prices is an important part of the day. With all the advertising and 65% of consumers stating that they shop Black Friday every year, it's almost as if Black Friday is a holiday in its own right.
# # #