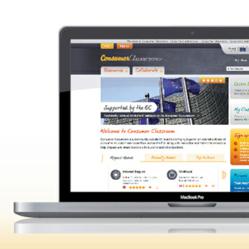 The earlier the new consumer generations acquire the relevant consumer skills, the better their awareness and ability will be to use and apply those skills.
(PRWEB UK) 21 March 2013
On Friday the 15th of March, the European Commission launched Consumer Classroom - a new website for teachers. Consumer Classroom will provide quality teaching resources and interactive tools for teaching 12 to 18 year olds practical consumer skills.
Consumer Classroom will cover a wide range of consumer education themes, from sustainable consumption to financial literacy. It will also invite teachers to join a dynamic web community.
The launch will be celebrated with an Inter-Schools Competition. This way the EU wants to encourage schools to create educational projects on consumer issues with the help of the tools available on Consumer Classroom. Teachers will be able to sign up for the competition at the launch date. The first prize for the best collaborative project of teachers and pupils will be a class trip to Brussels.
Consumer Classroom is being launched in collaboration with eTwinning, an EU funded site that has over 190,000 registered teachers and 100,000 registered schools. Consumer Classroom also forms part of the Teachers' corner of the European Commission website, which helps teachers by equipping them with ready-to-use material about Europe.
Join Consumer Classroom today: http://www.consumerclassroom.eu