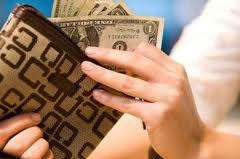 65% of consumers of all ages have made a purchase as a result of direct mail.
Atlanta, GA (PRWEB) June 26, 2013
With the economy on the upswing and consumers spending money, now is the time for marketers to present their products and services to people willing to open their wallets. Businesses can utilize this expanded database to find new customers and grow their businesses.
According to a recent analysis of spending behaviors of millions of Mint.com account holders, Americans are spending nearly 10% more than they did four years ago. With this economic boost, AccurateLeads saw the need to add more information to their Consumer Database. Extensive research was done on consumers before releasing this data card to help guide marketers when presenting their products and services.
One of the challenges that marketers struggle with is which marketing method is the most effective. Email campaigns have been the trend the last few years. However, direct mail continues to offer a good ROI and supports other marketing channels by driving response to websites and mobile devices. According to the Direct Mail Association (DMA) Fact book for 2013, 65% of consumers of all ages have made a purchase as a result of direct mail. Moreover, direct mail lists have been around for decades whereas email list are not of the same caliber. A quality direct mail list can pinpoint desirable customers which mean a higher response rate.
Competition can be fierce when purchasing lists. Focusing on specific demographics that meet a company's niche market will help in finding the ideal customer. "AccurateLeads.com sales team has experience to guide customers in customizing their lists with a variety of selections that will enhance their response," says owner Mike Newton. All members of the sales team have been with the company 10+ years.
Gaining clients is one of the biggest challenges that a businesses face. Consumers are bombarded with marketing messages every day. Marketers can first hit the most suitable group for their product or service, and then tap into the minds of people by moving them to action with emotional triggers.
About AccurateLeads
AccurateLeads is a leading provider of direct marketing services that help businesses grow their client basis. Founded in 1984, AccurateLeads has developed a unique process that helps businesses create an individualized multichannel marketing plan to stimulate growth and out brand competition.
For additional information, feel free to call our toll free number: (800) 685-4787.