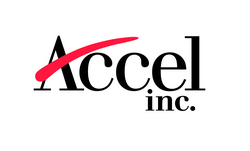 Our long-term strategic approach has led to our becoming an integral part of our client's decision making process in merchandising, package engineering, contract manufacturing, inventory control, logistics, and marketing
Columbus, Ohio (PRWEB) July 14, 2008
Tara Abraham, CEO of Accel Inc., the global consumer packaging company based here, spoke to the business strategies that enable companies to thrive in today's global environment, at the Women's Business Enterprise National Council (WBENC) Women in Business 2008: Power of Progress Conference and Business Fair. Abraham presided as a Women's Business Enterprise (WBE) co-chair at the conference, which is the largest of its kind and attracted a record audience of nearly 3,000 in Atlanta last month.
At the Executive Forum of corporate and WBE leaders, Abraham detailed how she drives her company's strategies for quality and growth throughout the organization on a daily basis. Later at an adjunct International Day panel following the Conference, she laid out a road map for ways that women's businesses can forge successful global partnerships.
Abraham addressed how to identify and screen partnership candidates, navigate government regulations and customs, and avoid expensive mistakes. In addition to its headquarters in Columbus, Accel has partnerships with packaging facilities in Zhuhai, Shanghai, and Fujian, China. These enable Accel to scale up when necessary to meet client needs, while maintaining focus on its U.S.-based clients at its 305,000 square foot headquarters in Columbus.
Accel distinguishes itself in consumer packaging by combining the artistry of presentation with the science of engineering. "A product properly packaged is half sold," Abraham said. "Every engineering decision has a cascading effect on product profitability and affordability. That is why we hire superb designers and engineers who analyze every aspect of our process and the package, right down to the label."
With a double digit growth rate in almost all of its 13 years in business, Accel's business ingenuity proves that U.S. manufacturing and sourcing can be profitable, both for Accel and the consumer product companies it serves in the health and beauty, pharmaceutical and medical care, and food and beverages sectors.
"Our long-term strategic approach has led to our becoming an integral part of our client's decision making process in merchandising, package engineering, contract manufacturing, inventory control, logistics, and marketing," Abraham said.
Abraham also addressed the importance of diversity in a company's business practices. Accel was an early mover in diverse hiring and retention practices, and has long had extensive populations of Vietnamese and Chinese-born employees, 11 different languages and inclusive policies such as praying intervals and private washing space for practicing Muslims. Accel was named to the Top 500 Diversity Owned Businesses in the U.S. in 2005, 2006 & 2007 by Diversity Business and has been named a Top Women Owned Business by Columbus Business First every year since 1999. Additionally, Accel received Limited Brands' 2007 Championing Diversity Award.
Abraham is an active member of the Columbus business and philanthropic community. She serves on the board of the American Red Cross of Greater Columbus, The Ohio State University Alumni Board, and the Ohio Health Kobacker Hospice Board. For several years, Accel employees have donated time and money to the American Lung Association's Asthma Walk and a company-wide eco-friendly program has been implemented where corrugate, plastics, cans and paper are all recycled.
Abraham serves on the board of the Women's Business Enterprise National Council and was honored as a WBENC Business Star in 2007. Accel is affiliated with the Institute of Packaging Professionals, Cosmetic Executive Women, Young Presidents Organization, Women President's Organization and the Delaware Area Chamber of Commerce.
For more information, go to http://www.accel-inc.com .
###