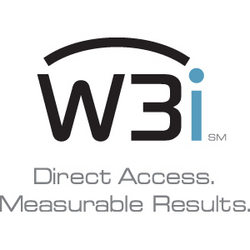 InstallIQ™ differs from the Wise or Install Shield installer systems as it offers publishers and users more options during the installation process
St Cloud, MN (PRWEB) May 20, 2008
W3i's proprietary software installation authoring tool, InstallIQ™ receives TRUSTe Download certification for meeting the requirements of the Trusted Download Program. InstallIQ™ is the first installer system to receive TRUSTe approval. InstallIQ™ allows consumers to choose additional high-demand software during the installation process in a secure, transparent environment.
"We have worked diligently to earn the TRUSTe Trusted Download Certification for our proprietary install system," stated Andy Johnson, CEO of W3i Holdings, LLC. "With TRUSTe certification we demonstrate to consumers and business partners our continual commitment to online privacy and conducting business in a trust-worthy environment."
"InstallIQ™ differs from the Wise or Install Shield installer systems as it offers publishers and users more options during the installation process," comments Hayden Creque, VP and General Counsel. Hayden spearheaded W3i's team in applying and receiving TRUSTe certification. "We recognize TRUSTe as the online privacy leader, and the importance that our unique installation tool met their stringent requirements so it could carry the TRUSTe Trusted Download seal."
"The companies whose applications have passed the challenging certification process for the Trusted Download whitelist are all demonstrating a commitment to protecting consumer privacy," said Fran Maier, executive director and president of TRUSTe. "By completely informing users about the particulars of the downloads they offer up front, the participating companies are increasing transparency and giving control to users."
TRUSTe offers a Whitelist of Certified Applications so businesses can direct advertising dollars and distribution opportunities to downloadable desktop software that provide clear and conspicuous notice about functionality of importance to the user and obtain informed consent prior to download. Certified applications provide an easy-to-use uninstall and allow users to maintain control over their computing environment.
About W3i
W3i, owner of Freeze.com and Ringtone.com, delivers proven, integrated desktop marketing and mobile marketing solutions. With offers and services tested and optimized on over 15 million unique users each month, W3i can increase your revenue from digital content or provide a receptive consumer base for customized, targeted marketing programs. The three Weber brothers, owners of W3i, are recent winners of the Ernst & Young Entrepreneur Of The Year® 2006 Award in the Minnesota and Dakotas region. To learn more about earning additional revenue from your installs, contact W3i about the W3i Download Network.
About TRUSTe:
TRUSTe helps consumers and businesses identify trustworthy online organizations through its Web Privacy Seal, Email Privacy Seal and Trusted Download Programs. TRUSTe resolves thousands of individual privacy disputes each year. Founded in 1997, TRUSTe certifies more than 2,000 Web sites, including the major internet portals and leading brands such as AOL, Microsoft, IBM, Oracle, Intuit and eBay. To learn more, visit http://www.truste.org.
###