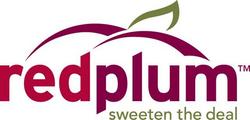 Today's shoppers don't leave the house without their coupons and they don't seek savings in just one place or from one media source.
Livonia, Mich. (Vocus) February 26, 2010
RedPlum, a leading provider of deals and savings on brands consumers want most, announced today that as consumer demand for value greatly increased in 2009, redplum.com responded, issuing 194 million coupons throughout the year. The average value of local, non-consumer packaged goods (CPG) coupons on redplum.com last year was $3. Additionally, secure coupon prints from the savings and lifestyle site increased six-fold from January 2009 to January 2010.
"Today's shoppers don't leave the house without their coupons and they don't seek savings in just one place or from one media source," said Brian Costello, General Manager and Vice President, RedPlum Network. "They are strategic in their shopping and continue to turn to Web sites for not only coupons, but coupon codes, deals and comparison shopping, especially for large purchases. They are driven by savings like never before."
This past year, the RedPlum Network has become the fastest growing online coupon network, delivering hundreds of thousands of national and local deals to consumers from coast to coast each month. With nearly 1,000 affiliate sites across 220 designated market areas where you can find redplum.com coupons, the network reaches 45 million online consumers. It is focused on reaching and activating value-conscious consumers interested in recognizable brands. In addition to deal-oriented sites, the network extends to lifestyle, local, newspaper and retail sites to reach consumers on sites that are relevant to their lifestyle and shopping needs.
Costello pointed out that mid-week – Tuesday through Thursday – appears to be the most popular days for online deal seekers. Interestingly, this is also the timeframe in which RedPlum delivers its Shared Mail package to more than 100 million shoppers through their mailbox with inserts and offers, which may spur online deal seeking. He also noted that consistently, the most coupon prints are at the end of the second and fourth weeks of each month.
According to the Year-end 2009 Consumer Packaged Goods (CPG) Coupon Industry Facts Report recently released by NCH Marketing Services, Inc., a Valassis company, in addition to online, the use of traditional print coupons has also escalated. This is evidenced by a 23% increase in coupon redemption in 2009, representing $3.5 billion in consumer savings. CPG manufacturers distributed a record-breaking 311 billion coupons in 2009; up 11%. In fact, according to the 2010 National Grocers Association Consumer Survey Report, 66% of consumers look in newspapers for grocery specials, and 65% use cents-off coupons received in the mail, newspapers in magazines.
"While online deal seeking is definitely on the rise, print promotions are here to stay as consumers have come to expect a variety of ways in which they find deals," said Suzie Brown, Valassis Chief Marketing Officer. "Valassis offers the only blended solution in the industry and delivers value in the places consumers regularly look – the mailbox, newspaper, online and in-store. In line with last year's trends, we expect print coupons will continue to be an important marketing tool clients utilize to reach and motivate shoppers in 2010 and beyond."
About RedPlum
RedPlum brings consumers relevant offers and good deals on the brands they want most to best stretch their budgets. We deliver deals on a weekly basis to over 100 million shoppers in the mailbox, in the newspaper, in-store and online. At redplum.com, you will find one of the largest collections of printable coupons, coupon codes and savings tips along with the best deals and the sweetest coupons plus trends, tips and inside information on what to wear, buy and do right now. RedPlum is the consumer brand of Valassis, a Michigan-based company that has been delivering savings and value for nearly 40 years. Building upon our wish to help American families, we empower the public to take part in the effort to help safely recover missing children through our America's Looking For Its Missing Children® program, which appears on our RedPlum products. For more information, visit http://www.redplum.com. To learn about advertising opportunities with RedPlum, please call 1-800-437-0479.
Safe Harbor and Forward-Looking Statements
Certain statements found in this document constitute "forward-looking statements" within the meaning of the Private Securities Litigation Reform Act of 1995. Such forward-looking statements involve known and unknown risks and uncertainties and other factors which may cause our actual results, performance or achievements to be materially different from any future results, performance or achievements expressed or implied by such forward-looking statements. Such factors include, among others, the following: price competition from our existing competitors; new competitors in any of our businesses; a shift in client preference for different promotional materials, strategies or coupon delivery methods, including, without limitation, as a result of declines in newspaper circulation; an unforeseen increase in paper or postal costs; changes which affect the businesses of our clients and lead to reduced sales promotion spending, including, without limitation, a decrease of marketing budgets which are generally discretionary in nature and easier to reduce in the short-term than other expenses; our substantial indebtedness, and ability to refinance such indebtedness, if necessary, and our ability to incur additional indebtedness, may affect our financial health; the financial condition, including bankruptcies, of our clients, suppliers, senior secured credit facility lenders or other counterparties; our ability to comply with or obtain modifications or waivers of the financial covenants contained in our debt documents; certain covenants in our debt documents could adversely restrict our financial and operating flexibility; ongoing disruptions in the credit markets that make it difficult for companies to secure financing; fluctuations in the amount, timing, pages, weight and kinds of advertising pieces from period to period, due to a change in our clients' promotional needs, inventories and other factors; our failure to attract and retain qualified personnel may affect our business and results of operations; a rise in interest rates could increase our borrowing costs; we may be required to recognize additional impairment charges against goodwill and intangible assets in the future; court approval of the settlement agreement among the parties to the pending ADVO securities class action lawsuit; possible governmental regulation or litigation affecting aspects of our business; the credit and liquidity crisis in the financial markets could continue to affect our results of operations and financial condition; reductions of our credit ratings may have an adverse impact on our business; counterparties to our secured credit facility and interest rate swaps may not be able to fulfill their obligations due to disruptions in the global credit markets; uncertainty in the application and interpretation of applicable state sales tax laws may expose us to additional sales tax liability; and general economic conditions, whether nationally, internationally, or in the market areas in which we conduct our business, including the adverse impact of the ongoing economic downturn on the marketing expenditures and activities of our clients and prospective clients as well as our vendors, with whom we rely on to provide us with quality materials at the right prices and in a timely manner. These and other risks and uncertainties related to our business are described in greater detail in our filings with the United States Securities and Exchange Commission, including our reports on Forms 10-K and 10-Q and the foregoing information should be read in conjunction with these filings. We disclaim any intention or obligation to update or revise any forward-looking statements, whether as a result of new information, future events or otherwise.
Media Contact:
Mary Broaddus
Director, Investor Relations and Corporate Communications
734-591-7375
###