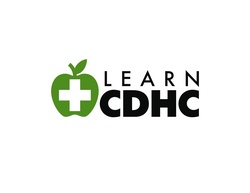 We believe an educated healthcare consumer is a wise healthcare consumer
MINNEAPOLIS (PRWEB) October 6, 2008
The number of consumers seeking health coverage through HSAs is growing at a significant pace. Coverage has grown from 438,000 lives when HSAs were introduced in 2004, to 6.1 million lives as of January 2008.
Despite these numbers, studies show that consumers don't quite understand their health insurance, much less consumer-directed healthcare options. A recent J.D. Power and Associates study revealed that health insurance plan holders rate their insurer lowest when it comes to information and communication needed to understand their plan.
"A lot of CDHC resources out there put the cart before the horse, assuming an informed healthcare consumer," says Korey Erb, CEO of LearnCDHC. "However, our conversations with insurance brokers and consumers revealed that few people fully comprehend what consumer-directed healthcare is, how it works and how it differs from traditional medical plans."
LearnCDHC was created to address these issues. The subscription-based platform, designed for insurance brokers and small to midsized companies, contains interactive presentations explaining the three types of CDHC plans, as well as a customizable backend that brokers can use to communicate with clients and their employees. For enterprise level clients using these resources, such as Bank of America, unique presentations coupled with a custom back-end can easily and affordably be implemented.
"LearnCDHC engages, educates and motivates employees about consumer-directed healthcare," said McKaela Grasmick, director of marketing and sales with LearnCDHC. "Studies show that individuals learn more and retain more information by hearing, seeing and doing, as opposed to just one of these elements, so we've taken the quality of a movie and the interactive elements of a great videogame and combined it with need-to-know information."
LearnCDHC is a valuable resource that saves time and money for brokers and employers. For brokers, it's an ideal place to store documents, files and media specific to their client's particular medical plan, as well as present a variety of information that educates clients and their employees about the benefits of consumer-directed healthcare. It is also an effective sales and marketing tool; LearnCDHC's customization features allow brokers to provide unique messages and data to current clients and send sample links to prospects.
"We believe an educated healthcare consumer is a wise healthcare consumer," says Grasmick. "Healthcare costs are skyrocketing, and whereas this resource is not advocating for greater acceptance of CDHC, it's empowering the consumer to make a wise decision about healthcare, which could ultimately lead to reduced out-of-pocket medical expenses."
For more information about LearnCDHC, please visit http://www.learncdhc.com, e-mail CDHCsales@learncdhc.com or call 612-435-2260.
About Axcept Media and LearnCDHC
Axcept Media, LLC, a Minneapolis-based interactive marketing and communications company, creates interactive educational tools for Fortune 500 companies, consultants, TPAs, health providers and financial institutions to educate audiences about employee benefits, healthcare and financial services. To provide cost effective consumer-directed healthcare education to the small and midsized market, as well as to the individual broker, Axcept Media created LearnCDHC, which became a sister company in 2007. Tapping into Axcept Media's experience and ownership, LearnCDHC's communication resource and interactive presentation was created. LearnCDHC offers smaller companies and individual brokers the same high level of interactive and Web communication solutions as their larger commercial counterparts, at only a fraction of the high-end commercial price. LearnCDHC exists to assist all employee group sizes and to provide marketing and communications assistance for the individual broker or broker group.