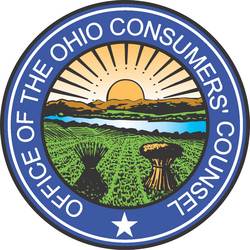 Telephone deregulation continues to be a work in progress
Columbus, Ohio (Vocus) December 16, 2009
Improvements were made to legislation passed by the Ohio Senate that deregulates local telephone service, but consumers need more protections, according to the Office of the Ohio Consumers' Counsel, which will now turn its attention to the House version of the legislation, Amended House Bill 276. The OCC hopes to further protect consumers through amendments in the House.
"While improvements made to the original legislation are appreciated, Am. Sub. Senate Bill 162 still leaves customers worse off than under current law and with no net benefits," said Consumers' Counsel Janine Migden-Ostrander.
"Under current rules, all customers – whether subscribing to basic telephone service or bundles of telephone services – now have the same protections," the consumer advocate said. "This bill creates a two-tier system of 'haves' and 'have nots' in consumer protections among customers. Customers with basic telephone service get some explicit protections while those with bundles or packages of services get significantly less.
"To have balance, there needs to be benefits to customers, not just take-aways," Migden-Ostrander said. "That is why we advocate for a broadband commitment, voice mail for consumers in need and community computer centers to be added to the legislation. We look forward to working with the House to ensure that consumer protections are restored and consumer benefits are added to this bill."
"Telephone deregulation continues to be a work in progress," Ron Bridges of AARP said. "While a number of issues remain to be worked out in the House, today the Senate restored several provisions which low-income customers have come to rely upon. AARP members will continue mobilizing to win needed service quality and reliability standards in the final Act."
About the Office of the Ohio Consumers' Counsel
The Office of the Ohio Consumers' Counsel (OCC), the residential utility consumer advocate, represents the interests of 4.5 million households in proceedings before state and federal regulators and in the courts. The state agency also educates consumers about electric, natural gas, telephone and water issues and resolves complaints from individuals. To receive utility information, brochures, schedule a presentation or file a utility complaint, residential consumers may call 1-877-PICKOCC (1-877-742-5622) toll free in Ohio or visit the OCC Web site at http://www.pickocc.org.
# # #