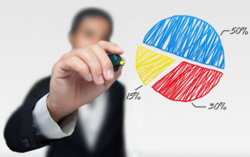 Quality agriculture data provides our clients with extensive opportunities for promoting their business.
Evanston, IL (PRWEB) May 09, 2012
ConsumerBase LLC, a multi-channel list provider based in Evanston, IL, is announcing database upgrades for B2B agriculture industry mailing lists this week. Agricultural businesses and leaders impact politics, public health, social issues, and technology through the development and distribution of goods intended for consumption. As a result, this industry is a critical target for many B2B direct marketing campaigns.
Advancing technologies and a renewed focus on organic techniques and products brought new interest to the field in recent years. Food production businesses, or agribusinesses, include farming, machinery, distribution, supply, chemicals and more. B2B direct marketers promote products and services to farmers, executives, scientists, and other agricultural professionals to improve profitability and productivity or enhance existing technologies.
ConsumerBase data and services allow direct marketing clients to find the appropriate target audience for their campaigns and achieve the best value for the investment. The high level of selectability per mailing list creates ideal files for running comprehensive and effective marketing campaigns.
"Quality agriculture data provides our clients with extensive opportunities for promoting their businesses," says Larry Organ, CEO of ConsumerBase. "As the agricultural industry continues to grow and improve, so does the opportunity for direct marketing innovation and success."
Agricultural mailing lists available on ConsumerBase include but are not limited to:
Agricultural Services - 234,354
Agricultural Crop Producers - 221,143
Top Agricultural Executives - 140,869
Agricultural Farmers in Indiana - 36,991
About ConsumerBase
ConsumerBase provides multi-channel direct marketing services with a specialty in postal, email, and telephone solutions. Encompassing the entire lifecycle of customer information, ConsumerBase services focus on acquiring and retaining customers, validating, cleaning, and enhancing customer data, and improving the overall performance of marketing communications.
ConsumerBase is an Evanston-based multi-channel mailing list company. The company was founded in 2001 and is based in Evanston, Illinois. ConsumerBase operates as a subsidiary of Organ Worldwide LLC.
Contact:
Kathryn Fallucco, Media Editor
ConsumerBase LLC
http://www.ConsumerBase.com