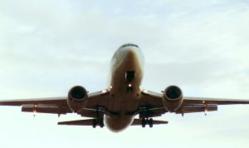 ConsumerBase will continue to update data through a rigorous hygiene process to ensure that our clients receive quality industry data.
Evanston, IL (PRWEB) May 24, 2012
ConsumerBase LLC, a database management company located in Evanston, IL, is enhancing its aviation business lists this week for a variety of industries. The aviation industry includes businesses and professionals dedicated to building, maintaining and piloting aircrafts.
ConsumerBase contains data for experts and professionals within aviation industry. Pilots, engineers, maintenance workers, and other professionals creating a safe and reliable transportation option. B2B marketers promoting products and services to the aviation industry, such as flight school classes, electrical repair services, and food and beverage products, find the
Aviation files in the ConsumerBase database provide email, telephone and postal data for mailing lists such as Aircraft Regulating Industries, Aircraft Rental Companies, and Aircraft Dealers.
"ConsumerBase has a reputation of providing the highest quality lists available on the market," says Larry Organ, CEO of ConsumerBase. "We will continue update data through a rigorous hygiene process to ensure that our clients receive quality industry data, such as these aviation mailing lists."
Universe counts for aviation lists include:
Aviation Maintenance Information Seekers - 14,019
Aviation and/or Aeronautical Engineering Companies - 1,589
Aviation Pilot Services - 1,192
Aircraft Manufacturers - 1,042
ConsumerBase updates its database daily and enhances existing data on a monthly basis. Direct marketers developing productive business connections find the quality of data and services provided by ConsumerBase an indispensible resource for a competitive market.
About ConsumerBase
ConsumerBase provides multi-channel direct marketing services with a specialty in postal, email, and telephone solutions. Encompassing the entire lifecycle of customer information, ConsumerBase services focus on acquiring and retaining customers, validating, cleaning, and enhancing customer data, and improving the overall performance of marketing communications.
ConsumerBase is an Evanston-based multi-channel mailing list company. The company was founded in 2001 and is based in Evanston, Illinois. ConsumerBase operates as a subsidiary of Organ Worldwide LLC.
Contact:
Kathryn Fallucco, Media Editor
ConsumerBase LLC
http://www.ConsumerBase.com