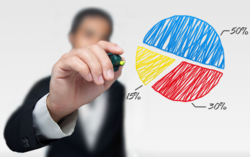 ConsumerBase's large selection of lists is essential for direct marketers targeting the engineering industry.
Evanston, IL (PRWEB) May 11, 2012
ConsumerBase LLC, a multi-channel list provider located in Evanston, IL, is enhancing engineering mailing lists in its database to provide clients with accurate and up-to-date information for highly-skilled engineering professionals.
Engineering universe counts include but are not limited to:
Engineering Services - 115,467
Engineering Specialists - 70,262
Engineering Exhibitions Attendees - 27,517
Engineering and Education Individuals - 10,677
The ConsumerBase engineering mailing lists offer direct marketers a variety of B2B target audiences. Companies, professionals, exhibition attendees, students, and specialists in specific industries such as chemical engineering are represented in this comprehensive database.
The engineering industry is currently undergoing a transformation in the United States. Schools are beginning to focus on math and science education and expose high school age students to engineering classes and workshops. Certain industries, such as automotive engineering, are experiencing a revival while others, like computer engineering, continue to expand as technology advances. B2B direct marketers targeting these active and varied industries promote products and services such as continuing education, career counseling and computer software.
"ConsumerBase's large selection of lists is essential for direct marketers targeting the engineering industry," says Larry Organ, CEO of ConsumerBase. "We will continue to add new files and enhance existing data to provide our clients with highest quality business and consumer lists available."
ConsumerBase updates its mailing lists on a monthly basis. Direct marketers utilizing data and services provided by ConsumerBase find the lists a valuable resource for running successful direct marketing campaigns.
About ConsumerBase
ConsumerBase provides multi-channel direct marketing services with a specialty in postal, email, and telephone solutions. Encompassing the entire lifecycle of customer information, ConsumerBase services focus on acquiring and retaining customers, validating, cleaning, and enhancing customer data, and improving the overall performance of marketing communications.
ConsumerBase is an Evanston-based multi-channel mailing list company. The company was founded in 2001 and is based in Evanston, Illinois. ConsumerBase operates as a subsidiary of Organ Worldwide LLC.
Contact:
Kathryn Fallucco, Media Editor
ConsumerBase LLC
http://www.ConsumerBase.com