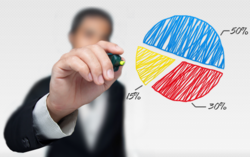 Direct marketers looking to find quality data on an extensive industry need look no further
Evanston, IL (PRWEB) April 09, 2012
ConsumerBase LLC, a data management company located in Evanston, IL, is adding various Banking and Financial Industry mailing lists to a rapidly expanding database. Financial executives, companies and branch location data comprise these highly selectable and valuable files.
"Direct marketers looking to find quality data on an extensive industry need look no further," says Larry Organ, CEO of ConsumerBase. "These files are a comprehensive solution for running a successful marketing campaign."
Some universe counts for these files include:
Bank Branch Locations in Texas - 10,753
Finance and Banking Professionals - 201,456
Bank Executives (Banks and Financial Institutions) - 220,059
Banks - 246,025
Suggested usage for these files include targeting financial institutions like banks, credit unions, savings and loan associations, and mutual fund companies. Economic services such as establishing checking and savings accounts, receiving business and mortgage loans, credit card issuance, stock management, insurance and more.
Highly deliverable data such as this is crucial for marketing managers looking for ways to enhance their database of customers with current and accurate data. The up-to-date Banking and Financial Industry lists assist in customizing a targeted campaign list to prospect the most beneficial business audience and maximize the ROI.
ConsumerBase's expansive database consists of mailing lists throughout a vast amount of categories. Comprised of postal, email and telephone data, direct marketers seeking to develop valuable business connections consistently find the data and services provided by ConsumerBase an indispensible resource for running a successful marketing campaign.
About ConsumerBase
ConsumerBase provides multi-channel direct marketing services with a specialty in postal, email, and telephone solutions. Encompassing the entire lifecycle of customer information, ConsumerBase services focus on acquiring and retaining customers, validating, cleaning, and enhancing customer data, and improving the overall performance of marketing communications.
ConsumerBase is an Evanston-based multi-channel mailing list company. The company was founded in 2001 and is based in Evanston, Illinois. ConsumerBase operates as a subsidiary of Organ Worldwide LLC.
Contact:
Kathryn Fallucco, Media Editor
ConsumerBase LLC
http://www.ConsumerBase.com