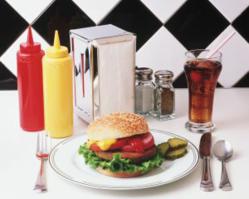 Our wide selection of segmented restaurant lists helps our clients find the ideal target audience.
Evanston, IL (PRWEB) May 22, 2012
ConsumerBase LLC, a database management company headquartered in Evanston, IL, is updating its restaurant business files this month. ConsumerBase's frequent data hygienes guarantee direct marketing professionals receive reliable and up-to-date mailing lists for the restaurant industry and more.
"The ConsumerBase database contains diverse restaurant industry mailing list options," says Larry Organ, CEO of ConsumerBase. "Our wide selection of segmented restaurant lists helps our clients find the ideal target audience to fit their marketing campaign requirements."
Universe counts for a sampling of restaurant industry mailing lists include:
Fast Food Restaurants and Stands by State - 163, 967
Restaurant Management - 51,765
Restaurant Owners - 68,569
Restaurant Supplies Wholesalers - 2,889
The restaurant industry includes gourmet, casual and fast food dining establishments. Professional waiters, bartenders, managers, and chefs are popular target audiences for B2B direct marketers promoting products and services such as food and alcohol delivery, distribution services, kitchen appliances and equipment, cleaning services and online reservation management systems.
The ConsumerBase website features restaurant mailing lists with titles and target audiences as varied as Restaurant Entrepreneurs, Restaurant Executives, Restaurant Equipment Repair Services, Chain Fast-Food Restaurant Locations, and Restaurant Construction Companies. Clients of ConsumerBase targeting businesses and professionals within the dynamic restaurant and dining industry have access to the highest quality data available on the market.
About ConsumerBase
ConsumerBase provides multi-channel direct marketing services with a specialty in postal, email, and telephone solutions. Encompassing the entire lifecycle of customer information, ConsumerBase services focus on acquiring and retaining customers, validating, cleaning, and enhancing customer data, and improving the overall performance of marketing communications.
ConsumerBase is an Evanston-based multi-channel mailing list company. The company was founded in 2001 and is based in Evanston, Illinois. ConsumerBase operates as a subsidiary of Organ Worldwide LLC.
Contact:
Kathryn Fallucco, Media Editor
ConsumerBase LLC
http://www.ConsumerBase.com