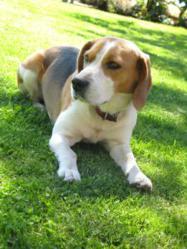 With a ConsumerBase list, clients are ensured high quality data they can rely on.
Evanston, IL (PRWEB) May 18, 2012
ConsumerBase LLC, a multi-channel mailing list provider headquartered in Evanston, IL, is updating its comprehensive database files for the veterinarian medical field this week. The veterinarian mailing lists feature postal, email and telephone data for the B2B market.
Just as the medical industry's advanced technologies continue increase human life expectancy, veterinary medicine is also making strides in extending the lifespan of animals via new medicines and surgical innovations. The veterinary field consists of highly educated and skilled doctors, nurses, assistants and other medical professionals specializing in animal healthcare. Multiple categories of animals receive treatment, including household pets, zoo animals and livestock.
"Direct marketers targeting animal healthcare providers need current and accurate data for this segmented population," says Larry Organ, CEO of ConsumerBase. "With a ConsumerBase list, clients are ensured high quality data they can rely on."
Universe counts for veterinary mailing lists include but are not limited to:
Veterinarian, Animal Specialties - 29,623
Veterinary Services For Livestock - 2,914
Specialty Veterinary Services by State - 35,635
Suggested B2B marketing campaign uses include promoting products and services such as medical instruments and machines, pharmaceuticals, hazardous waste removal and more. ConsumerBase updates its extensive database monthly and provides direct marketing professionals with a reliable source for direct marketing campaign requirements.
About ConsumerBase
ConsumerBase provides multi-channel direct marketing services with a specialty in postal, email, and telephone solutions. Encompassing the entire lifecycle of customer information, ConsumerBase services focus on acquiring and retaining customers, validating, cleaning, and enhancing customer data, and improving the overall performance of marketing communications.
ConsumerBase is an Evanston-based multi-channel mailing list company. The company was founded in 2001 and is based in Evanston, Illinois. ConsumerBase operates as a subsidiary of Organ Worldwide LLC.
Contact:
Kathryn Fallucco, Media Editor
ConsumerBase LLC
http://www.ConsumerBase.com