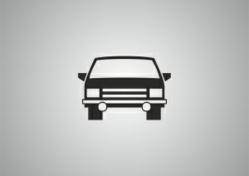 ConsumerBase's auto insurance mailing lists encompass extensive data within a vast industry.
Evanston, IL (PRWEB) September 05, 2012
ConsumerBase LLC, a multi-channel mailing list provider headquartered in Evanston, IL, is featuring automotive insurance mailing lists in its comprehensive database this month. The auto insurance mailing lists contain demographic and firmographic data for both business-to-business and business-to-consumer markets specializing in automotive insurance and protection policies.
Direct marketing professionals targeting consumers and businesses in the market for auto insurance are often promoting special offers, products and services offered by insurance providers. The ubiquity of automotive insurance providers allows consumers and businesses alike to the opportunity to choose discerningly among a crowded marketplace and requires direct marketers to go the extra mile in their promotion efforts.
"ConsumerBase's auto insurance mailing lists encompass extensive data within a vast industry," says Larry Organ, CEO of ConsumerBase. "We are continuously working to provide our clients with quality data that produces the results they need."
ConsumerBase auto insurance mailing lists include but are not limited to:
Auto Insurance Agents
Auto Insurance Seekers
Auto Comparison Site Users
New files are frequently added to the ConsumerBase database as well as updating existing files. ConsumerBase's list quality and superior customer service allows direct marketing professionals to access valuable data and execute marketing campaigns that generate productive results.
About ConsumerBase
ConsumerBase provides multi-channel direct marketing services with a specialty in postal, email, and telephone solutions. Encompassing the entire lifecycle of customer information, ConsumerBase services focus on acquiring and retaining customers, validating, cleaning, and enhancing customer data, and improving the overall performance of marketing communications.
ConsumerBase is an Evanston-based multi-channel mailing list company. The company was founded in 2001 and is based in Evanston, Illinois. ConsumerBase operates as a subsidiary of Organ Worldwide LLC.
Contact:
Kathryn Fallucco, Media Editor
ConsumerBase LLC
http://www.ConsumerBase.com