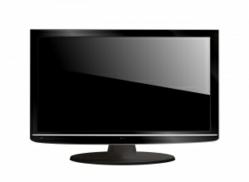 ConsumerBase cable and internet data is constantly growing for this dynamic industry.
Evanston, IL (PRWEB) July 19, 2012
ConsumerBase LLC, a multi-channel list provider based in Evanston, IL, is providing enhanced and new cable, satellite and internet service mailing lists for access by direct marketers in its extensive database this month.
While internet service users and providers increased over the past decade, cable and satellite companies experienced a dip in sales during the recession. Business-to-consumer direct marketers seeking potential customers target individuals with previous service, recently cancelled services, and new movers. Business-to-business marketing campaigns tend to focus on offering products and services to providers such as transportation, packaging and manufacturing.
"ConsumerBase cable and internet data is constantly growing for this dynamic industry," says Larry Organ, CEO of ConsumerBase. "Our frequent updates ensure that the data we provide is highly deliverable and valuable to our clients."
A sample of ConsumerBase cable and internet mailing lists include but are not limited to:
Cable and Internet Users
Digital Cable TV Subscribers
Cable Television Installation Companies
Internet Host Services
ConsumerBase adds new files to its database each day in a variety of categories in both consumer and business markets. Direct marketers seeking to develop connections with cable and internet consumers, providers and beyond find the data and services provided by ConsumerBase an indispensable resource for their marketing needs.
About ConsumerBase
ConsumerBase provides multi-channel direct marketing services with a specialty in postal, email, and telephone solutions. Encompassing the entire lifecycle of customer information, ConsumerBase services focus on acquiring and retaining customers, validating, cleaning, and enhancing customer data, and improving the overall performance of marketing communications.
ConsumerBase is an Evanston-based multi-channel mailing list company. The company was founded in 2001 and is based in Evanston, Illinois. ConsumerBase operates as a subsidiary of Organ Worldwide LLC.
Contact:
Kathryn Fallucco, Media Editor
ConsumerBase LLC
http://www.ConsumerBase.com