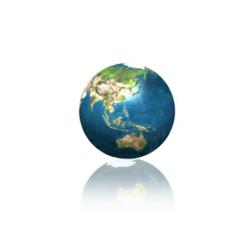 The ConsumerBase environmental lists contain quality data
Evanston, IL (PRWEB) May 08, 2012
ConsumerBase LLC, a database management company based in Evanston, IL, is updating its comprehensive database this week with enhanced B2B and B2C environmental mailing lists. Environmental organizations, volunteers, advocates, and companies comprise the business and consumer audiences direct marketers target in this scientific, political and social field.
As the environmental movement grows into mainstream consciousness, new organizations and companies support the growing demand for environmentally friendly and ecologically responsible goods and services. B2B marketing efforts target businesses manufacturing and developing biodegradable and environmentally safe products for human use as well as organizations offering ecological services that promote conservation.
B2C marketing campaigns focus on consumers who buy products and services promoting environmental responsibility such as recycling, composting and more.
"The ConsumerBase environmental lists contain quality data for an important market," says Larry Organ, CEO of ConsumerBase. "Direct marketers access segmented populations within the environmental field to target the appropriate niche audience."
Email, telephone, postal addresses, and over 238 selectors make up the unique files provided by ConsumerBase. ConsumerBase's products and services help direct marketers customize marketing campaigns to target the best prospective business or consumer audience and maximize return on investment.
Environmental mailing lists in the ConsumerBase database include the following:
Environmental Donors and Volunteers - 2,311,250
Environmentally Conscious Builders By States - 40,939
Environmental Issues Activists and Donors - 15,835,976
Environmental Protection Organizations - 3,570
About ConsumerBase
ConsumerBase provides multi-channel direct marketing services with a specialty in postal, email, and telephone solutions. Encompassing the entire lifecycle of customer information, ConsumerBase services focus on acquiring and retaining customers, validating, cleaning, and enhancing customer data, and improving the overall performance of marketing communications.
ConsumerBase is an Evanston-based multi-channel mailing list company. The company was founded in 2001 and is based in Evanston, Illinois. ConsumerBase operates as a subsidiary of Organ Worldwide LLC.
Contact:
Kathryn Fallucco, Media Editor
ConsumerBase LLC
http://www.ConsumerBase.com