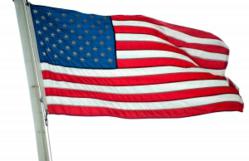 ConsumerBase leads the direct marketing industry as a provider of valuable political mailing lists.
Evanston, IL (PRWEB) May 02, 2012
ConsumerBase LLC, a multi-channel list provider located in Evanston, IL, is updating and adding various political mailing lists to its rapidly expanding database. These highly selectable files are comprised of political donors, activists, organizations, professionals and party members.
ConsumerBase updates its files on a monthly basis and continuously adds new material, resulting in the highest quality data on the market. Marketing professionals who utilize ConsumerBase data access comprehensive email, telephone and address information to aid the launch of successful marketing campaigns.
Direct marketing campaigns promoting causes and services find ConsumerBase data available for conservative, liberal and independent organizations and party members. Suggested uses for political mailing lists targeting the consumer market include reminding voters to go to the polls, promoting candidates and inviting party members to events. Businesses targeting political organizations, offices and current political campaigns promote enhanced campaign results through the use of products and services.
Universe counts for political mailing lists include but are not limited to:
Donors to Political Conservative Causes - 2,200,905
Donors to Political Liberal Causes - 1,124,804
Current Events and Politics Enthusiasts - 26,069,813
Political Organizations By Location - 6,885
"ConsumerBase leads the direct marketing industry as a provider of valuable political mailing lists," says Larry Organ, CEO of ConsumerBase. "Our clients report great success through the use of our lists and services."
About ConsumerBase
ConsumerBase provides multi-channel direct marketing services with a specialty in postal, email, and telephone solutions. Encompassing the entire lifecycle of customer information, ConsumerBase services focus on acquiring and retaining customers, validating, cleaning, and enhancing customer data, and improving the overall performance of marketing communications.
ConsumerBase is an Evanston-based multi-channel mailing list company. The company was founded in 2001 and is based in Evanston, Illinois. ConsumerBase operates as a subsidiary of Organ Worldwide LLC.
Contact:
Kathryn Fallucco, Media Editor
ConsumerBase LLC
http://www.ConsumerBase.com