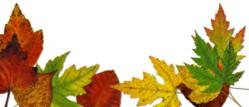 Evanston, IL (PRWEB) September 13, 2012
As direct marketing professionals get ready to develop seasonal and holiday campaigns, ConsumerBase LLC is providing them with mailing list resources to help target their ideal audience. ConsumerBase.com, a multi-channel mailing list provider headquartered in Evanston, IL, is featuring seasonal mailing lists on its recently revamped website for business-to-business and business-to-consumer marketing professionals.
Seasonal mailing lists are a useful investment for marketing campaigns promoting products and services primarily for holidays and specific seasons. For example, Christmas china, Hannukah decorations, autumn-scented candles and bath goods are all marketable only at a specific time of year for a small window period. Seasonal mailing lists help marketers identify consumers and businesses likely to have an interest in these products.
"Our unique seasonal mailing lists are an asset to the marketing professionals who utilize them," says Larry Organ, CEO of ConsumerBase. "Direct marketers know this is a competitive time of year, and ConsumerBase helps its clients challenge the competition with the highest quality data available."
ConsumerBase seasonal mailing lists, which are searchable through sister site ListFinder, include:
Holiday Season Home and Garden Book Buyers
Swimsuit Season – Women's Swimwear Buyers
Skiing Enthusiasts and Product/Apparel Buyers
ConsumerBase seasonal mailing lists contain email, telephone, postal addresses, and demographic data valuable to business-to-business and business-to-consumer marketing professionals. Direct marketing campaigns promoting products and services geared toward this audience will find an extensive selection of files from which to target their campaign.
About ConsumerBase
ConsumerBase provides multi-channel direct marketing services with a specialty in postal, email, and telephone solutions. Encompassing the entire lifecycle of customer information, ConsumerBase services focus on acquiring and retaining customers, validating, cleaning, and enhancing customer data, and improving the overall performance of marketing communications.
ConsumerBase is an Evanston-based multi-channel mailing list company. The company was founded in 2001 and is based in Evanston, Illinois. ConsumerBase operates as a subsidiary of Organ Worldwide LLC.
Contact:
Kathryn Fallucco, Media Editor
ConsumerBase LLC
http://www.ConsumerBase.com