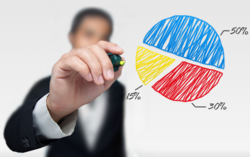 ConsumerBase subscriber lists are a phenomenal resource for direct marketing professionals.
Evanston, IL (PRWEB) April 30, 2012
ConsumerBase LLC, a multi-channel list provider located in Evanston, IL, is enhancing its B2B and B2C subscription mailing lists in its comprehensive database this week. Subscribers to different categories of magazines, newsletters, journals and services are the ideal group for a marketing campaign target audience due to a demonstrated interest in a specific subject.
Examples of ConsumerBase's subscription mailing lists include but are not limited to:
Mail Order DVD Subscribers - 7,963,734
Financial Newsletter Subscribers - 7,039,945
Online Newspaper Subscribers - 2,564,231
Dating Service Subscribers - 1,958,451
Through the ConsumerBase subscription mailing lists, direct marketers are able to find consumers looking for information, stories, services and products in categories such as travel, beauty, lifestyle, health, dating, entertainment, and more. Marketing campaigns seeking businesses to promote services and products will consider ConsumerBase's B2B subscription lists an essential tool for producing successful results.
"ConsumerBase subscriber lists are a phenomenal resource for direct marketing professionals," says Larry Organ, CEO of ConsumerBase. "Our files contain the most recent data on individuals actively interested in a particular subject, ensuring our clients target the best audience for their campaign."
These lists may be further refined with consumer demographic and geographic selects to learn more about the targeted population. ConsumerBase frequently updates its data to provide accurate and current list offerings to clients and leads the industry in quality data.
About ConsumerBase
ConsumerBase provides multi-channel direct marketing services with a specialty in postal, email, and telephone solutions. Encompassing the entire lifecycle of customer information, ConsumerBase services focus on acquiring and retaining customers, validating, cleaning, and enhancing customer data, and improving the overall performance of marketing communications.
ConsumerBase is an Evanston-based multi-channel mailing list company. The company was founded in 2001 and is based in Evanston, Illinois. ConsumerBase operates as a subsidiary of Organ Worldwide LLC.
Contact:
Kathryn Fallucco, Media Editor
ConsumerBase LLC
http://www.ConsumerBase.com