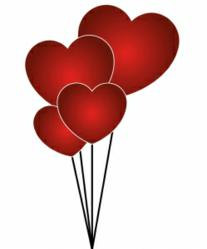 ConsumerBase's frequent data hygienes ensure direct marketers receive valuable data for their campaigns.
Evanston, IL (PRWEB) July 31, 2012
ConsumerBase LLC, a multi-channel mailing list provider based in Evanston, IL, is updating its dating service mailing lists this week with accurate and up-to-date data for singles looking for love. The dating service industry provides consumers with a resource for finding relationships with individuals with similar interests and goals.
The dating service mailing lists on ConsumerBase include but are not limited to:
Dating Services
Dating Service Subscribers
Online Dating Service Subscribers
Jewish Dating Website Subscribers
Consumers seeking dating website services are looking to forge both casual and serious relationships with like-minded individuals. In recent years, dating services enhanced candidate screening processes to ensure the safety of their clients and increase the rate of successful matches.
"Our dating service lists gives clients a reliable resource for finding accurate demographics, postal, email, and telephone data for a dynamic and increasingly popular service," says Larry Organ, CEO of ConsumerBase. "ConsumerBase's frequent data hygienes ensure direct marketers receive valuable data for their campaigns."
ConsumerBase performs frequent data hygienes to ensure high deliverability rates. Demographic and firmographic selects allow for highly deliverable business data. ConsumerBase works with direct marketing clients to customize their marketing campaigns targeting the best prospective business audience and maximize return on investment.
About ConsumerBase
ConsumerBase provides multi-channel direct marketing services with a specialty in postal, email, and telephone solutions. Encompassing the entire lifecycle of customer information, ConsumerBase services focus on acquiring and retaining customers, validating, cleaning, and enhancing customer data, and improving the overall performance of marketing communications.
ConsumerBase is an Evanston-based multi-channel mailing list company. The company was founded in 2001 and is based in Evanston, Illinois. ConsumerBase operates as a subsidiary of Organ Worldwide LLC.
Contact:
Kathryn Fallucco, Media Editor
ConsumerBase LLC
http://www.ConsumerBase.com