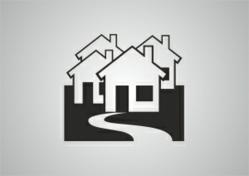 ConsumerBase strives to provide the highest quality data available in the marketplace.
Evanston, IL (PRWEB) September 07, 2012
The economic climate is leading consumers to choose renting over home ownership. ConsumerBase LLC, a multi-channel mailing list provider located in Evanston, IL, is featuring business-to-consumer mailing lists for individuals moving to new apartments and houses, both renters and owners alike.
New movers are a popular target audience for businesses offering products and services ideal for individuals moving into a new home or neighborhood. Direct marketers targeting these individuals frequently provide discounts and special offers to introduce their business to a potential repeat customer.
ConsumerBase data and services allow direct marketing clients to find the appropriate audience for their campaign and achieve the best value for the investment. The high level of selectability per mailing list creates ideal files for running comprehensive and effective marketing campaigns.
"ConsumerBase strives to provide the highest quality data available in the marketplace," says Larry Organ, CEO of ConsumerBase. "We are frequently updating our consumer and business data to ensure our lists rise to the top."
New mover mailing lists available on ConsumerBase include:
New Movers- Short Distance
Pre-Movers and New Homeowners
Apartment Pre-Movers With Move-Out Dates
About ConsumerBase
ConsumerBase provides multi-channel direct marketing services with a specialty in postal, email, and telephone solutions. Encompassing the entire lifecycle of customer information, ConsumerBase services focus on acquiring and retaining customers, validating, cleaning, and enhancing customer data, and improving the overall performance of marketing communications.
ConsumerBase is an Evanston-based multi-channel mailing list company. The company was founded in 2001 and is based in Evanston, Illinois. ConsumerBase operates as a subsidiary of Organ Worldwide LLC.
Contact:
Kathryn Fallucco, Media Editor
ConsumerBase LLC
http://www.ConsumerBase.com