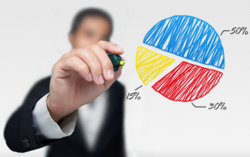 Only ConsumerBase offers its resellers such valuable promotions.
Evanston, IL (PRWEB) April 13, 2012
ConsumerBase LLC,a database marketing company located in Evanston, IL, released a special offer today featuring an additional 10 percent commission on base records to recognized list brokers and resellers.
"Only ConsumerBase offers its resellers such valuable promotions," says Larry Organ, CEO of ConsumerBase. "Not only do we want to recognize our brokers, but we also want to help them encourage their own clients to move forward."
This promotion provides list brokers and resellers with 30 percent total commission on base records. ConsumerBase offers both quality direct mail marketing list data and online platforms with easy access for targeting mail lists.
List brokering is an essential service for direct marketers looking to advertise their products via postal, email and telephone campaigns. Resellers and brokers maintain valuable experience and research skills that enhance any marketing campaign, which is why data accuracy, accessibility and reliability is required.
The reputation of a list broker depends on the quality of the data being sold. For this reason, ConsumerBase works with mailing list broker customers not just as clients, but as partners in the direct mail list business. ConsumerBase's list broker partners have access to the most current and accurate data available on the market.
Clients are frequently offered special promotions by ConsumerBase. Earlier this month, the company offered no-charge data additions for both B2B and B2C postal orders and continues to plan new business opportunities for its clients.
Learn More About Special Offer from ConsumerBase
About ConsumerBase
ConsumerBase provides multi-channel direct marketing services with a specialty in postal, email, and telephone solutions. Encompassing the entire lifecycle of customer information, ConsumerBase services focus on acquiring and retaining customers, validating, cleaning, and enhancing customer data, and improving the overall performance of marketing communications.
ConsumerBase is an Evanston-based multi-channel mailing list company. The company was founded in 2001 and is based in Evanston, Illinois. ConsumerBase operates as a subsidiary of Organ Worldwide LLC.
Contact:
Kathryn Fallucco, Media Editor
ConsumerBase LLC
http://www.ConsumerBase.com