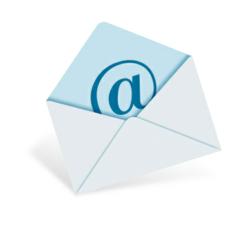 No one gets through to all domains on every server.
Evanston, IL (PRWEB) January 13, 2012
ConsumerBase LLC, a multi-channel list company in Evanston, Illinois, offers deployment from multiple email service providers based solely on deliverability. By utilizing multiple providers ConsumerBase deploys email, by domain, to whichever provider is experiencing the strongest deliverability to that specific domain, at that specific time.
"No one gets through to all domains on every server," says Larry Organ, CEO of ConsumerBase. "By practicing 'provider agnostic' services based exclusively on deliverability by domain, we optimize our deployments and delivery to produce the best result for our clients."
While ConsumerBase uses a variety of servers to complete email marketing, its standards for deployment are unwavering. All servers must deliver at variable speeds, and shield data from unauthorized use or tampering.
Click here to learn more about ConsumerBase and its Email Marketing Services
About ConsumerBase:
ConsumerBase provides multi-channel direct marketing services with a specialty in postal, email, and telephone solutions. Encompassing the entire lifecycle of customer information, ConsumerBase services focus on acquiring and retaining customers, validating, cleaning, and enhancing customer data, and improving the overall performance of marketing communications.
ConsumerBase is an Evanston-based multi-channel mailing list company. The company was founded in 2001 and is based in Evanston, Illinois with a regional office in Fort Myers, Florida. ConsumerBase operates as a subsidiary of Organ Worldwide LLC.
Contact:
Zora Senat, Media Director
ConsumerBase LLC
http://www.ConsumerBase.com
###