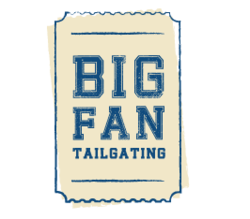 We are excited to contribute to Big Fan Tailgating's success.
Evanston, IL (PRWEB) November 23, 2011
ConsumerBase LLC, a multi-channel direct mailing list company located in Evanston, IL, added Big Fan Tailgating™ to its growing list of clients.
"ConsumerBase strives to be a leader in the field of postal, email, and telephone marketing, which is why our client list includes the leaders in virtually every category of business," says Larry Organ, President and CEO ConsumerBase. "We are excited to contribute to Big Fan Tailgating's success."
Big Fan Tailgating provides quality products to tailgaters, alumni, gift givers, and all fans. The company is using ConsumerBase lists to introduce its newest product, The Gamer™ Beverage Dispenser, a new licensed product from Wild Sports.
Click here to learn more about Big Fan Tailgating and its products.
About ConsumerBase:
ConsumerBase provides multi-channel direct marketing services with a specialty in postal, email, and telephone solutions. Encompassing the entire lifecycle of customer information, ConsumerBase services focus on acquiring and retaining customers, validating, cleaning, and enhancing customer data, and improving the overall performance of marketing communications.
ConsumerBase is an Evanston-based multi-channel mailing list company. The company was founded in 2001 and is based in Evanston, Illinois with a regional office in Fort Myers, Florida. ConsumerBase operates as a subsidiary of Organ Worldwide LLC.
Contact:
Zora Senat, Media Director
ConsumerBase LLC
http://www.ConsumerBase.com
# # #