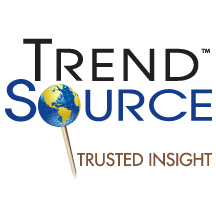 (PRWEB) February 05, 2013
TrendSource, a trusted leader in customer experience management and compliance solutions, launched a corporate blog in January 2013 to advance the interests of the market research industry as well as the industries in which they serve clients. TrendSource is providing compelling content pertaining to the retail, grocery, healthcare and food service industries, peppered with noteworthy and relevant updates. As these segments strive for excellence in customer experience, service, and loyalty, TrendSource aims to have the blog serve a key resource for timely and actionable insights as to what is really happening at the customer level and in the general marketplace.
"We believe that providing the market with perceptive intelligence, as it relates to customer retention, better service and higher profits, will showcase TrendSource as a strategic partner. Launching our blog was an instrumental piece in turning on the tap of information" says Jana De Anda, TrendSource VP Sales and Marketing.
TrendSource plans to update its blog bi-weekly and will supplement the company's efforts through their social media channels (i.e. Facebook Twitter, LinkedIn, etc.).
About TrendSource, Inc.
TrendSource provides business intelligence, customer experience insight, compliance solutions, and other market research and data analysis programs that deliver measurable ROI. With over twenty years of experience, TrendSource's customized solutions deliver highly efficient Customer Experience Management Programs that quantify service gaps, provide prescriptive/corrective solutions, identify trends, and provide actionable solutions through enhanced reporting and analysis.
TrendSource is a founding member of the Mystery Shopping Providers Association (MSPA) and has the unique distinction in the industry as an ISO 9001:2008 certified company.