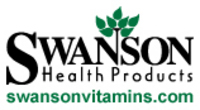 I would never be without this product. I can work twelve hours at my job and then come home and work some more. I have found that I have to take it in the morning. If I take it in the evening, I have trouble falling asleep
Fargo, ND (PRWEB) January 16, 2009
ConsumerLab.com conducted a test of CoQ10 supplements to verify the listed ingredient amounts of 39 products sold by different brands including, Swanson Health Products. The test verified the amounts in the Swanson Ultra CoQ10 were the same as listed on the bottle.
CoQ10, also known as ubiquinone, is valuable for heart health, and a key nutrient for cellular energy production. Swanson Ultra CoQ10 contains 100 mg per softgel. Not only does it pass ConsumerLab.com's test, it is also approved by many Swanson customers. Swanson Ultra CoQ10 has been reviewed 10 times and averages 5 out of 5 leaves. Cottonlady says, "I would never be without this product. I can work twelve hours at my job and then come home and work some more. I have found that I have to take it in the morning. If I take it in the evening, I have trouble falling asleep," and gives it 5 out of 5 leaves for overall rating, quality, value, effectiveness, convenience and satisfaction. Swanson Ultra CoQ10 can be purchased for only $10.49 for 100 softgels.
ConsumerLab.com is a provider of consumer information and independent evaluations of products that affect health and nutrition.
Swanson Health Products is an industry leader in bringing vitamins direct to consumers at the lowest price possible. Swanson Health Products, located in Fargo, ND, offers the highest quality vitamins, supplements and natural health care products and is GMP certified. Swanson Health Products goes a step beyond its competitors by offering powerful guarantees. All products are backed by a 100% Satisfaction, Money-Back Guarantee and Double the Difference Lowest Price Guarantee. For more information, please visit Swanson Health Products.
###