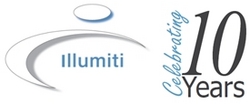 The decision was easy– SAP has all the functionality to accommodate our existing business and future growth. Illumiti was very knowledgeable and professional; we are excited to be dealing with a Canadian based systems integration and management consultant
(PRWEB) April 7, 2011
Cruickshank Construction Limited is a progressive road builder and aggregate producer based in south-eastern Ontario. The family owned business, founded by Les Cruickshank in 1956, continues operations under the guidance of son Steve, company president since 1999. The company motto is "we do our level best" and its business is focused on road construction, highway maintenance, construction materials, ready mix concrete, asphalt and aggregates.
With continued growth in business volumes, Cruickshank recognizes a strong need for an integrated ERP system to support the management of its large construction projects / contracts. The company also requires improved information system support for maintaining its fleet of heavy equipment and managing its quarries. Moreover, Cruickshank wants an HR system, integrated with its ERP system and providing a particular focus on qualifications and certifications.
To this end, Cruickshank chose SAP® Business All-in-One as its business management software platform and Illumiti as their implementation partner. Monika St. Louis, Cruickshank's CFO, said: "The decision was easy – SAP has all the functionality to accommodate our existing business and future growth. Illumiti was very knowledgeable and professional; we are excited to be dealing with a Canadian based systems integration and management consultant." Illumiti will implement SAP® Business All-in-One to support a broad range of business functions, including Finance, Sales, Job/Project Costing, Production, Maintenance, Procurement, Inventory Management, HR and Payroll. The first phase is planned to go live within approximately 3 months.
About Illumiti
Illumiti (http://www.illumiti.com) is a systems integration and management consulting company with offices in Canada, the U.S. and Switzerland, serving customers globally. Illumiti enables customers to realize their vision by leveraging technology, people and leading business practices. Since its founding in 2000, Illumiti has developed a reputation for delivering successful customer projects "faster, smarter and leaner." Illumiti is an SAP gold channel partner and recipient of SAP's 2011 Partner of the Year, Business All-in-One, Canada award.
SAP and all SAP logos are trademarks or registered trademarks of SAP AG in Germany and in several other countries all over the world. Business Objects, BusinessObjects and the Business Objects logo are trademarks or registered trademarks of Business Objects in the United States and/or other countries. Business Objects is an SAP company. All other product and service names mentioned are the trademarks of their respective companies.
For more information, Press Only:
Dror Orbach, info(at)illumiti(dot)com
###