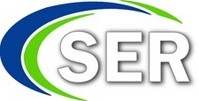 The Nortel Contact Center is eliminating the need for a fragile coalition of third party applications by providing enterprises with the most powerful and complete solution in the market
DULLES, Va. (PRWEB) June 2, 2008
The contact center is a strategic hub for generating revenue, building customer relationships, delivering service, and obtaining valuable customer information and market intelligence. Combining SER's best-in-class outbound functionality with the Nortel Contact Center suite will enable organizations to quickly respond to call back requests, conduct proactive customer outreach programs to foster customer loyalty and retention, follow-up on sales to improve customer satisfaction, generate sales leads, as well as produce more revenue for the business through up selling and cross selling opportunities. Enterprises will be able to make the most effective use of available staff and capitalize on all opportunities rather than having outbound in separate campaign specific centers.
"Our relationship with Nortel opens the door for further global expansion of our CPS E2 enterprise outbound contact management solution," said Joe Licata, President & CEO, SER Solutions, Inc. "The Nortel Contact Center Suite is a revolutionary product that offers enterprises increased flexibility, productivity and efficiency within their contact centers. We are pleased that Nortel chose to integrate our predictive outbound solution as a key element of their overall Contact Center outbound offering. With improved management and agent productivity, contact centers will be able to easily respond to demands, thereby reducing costs and delivering a positive and consistent customer experience."
Under the new Reseller / OEM Agreement, SER and Nortel will provide predictive outbound technology to Nortel's customers and prospective enterprise customers worldwide. Some of the features include:
Giving centers the flexibility to easily segment customers, campaigns and dialing strategies based on the way they want to manage their business Providing the ability to easily manage and update customer data and calling strategies throughout life cycle of each list, in real-time, without disrupting dialing Integrating outbound calling to schedule call backs and automated responses Delivering Agent-free campaigns Providing a common operating, administration and management client for all types of customer contacts including predictive outbound calling campaigns Delivering real-time and historical reporting that integrates all types of customer contacts Blending outbound calling with all types of customer contacts to closely match call volumes to capacity of contact centers "The Nortel Contact Center is eliminating the need for a fragile coalition of third party applications by providing enterprises with the most powerful and complete solution in the market," said Ravi Chauhan, General Manager of Nortel's Multimedia Applications group. "The functionality and reliability of the CPS E2 solution complements our approach."
About SER Solutions, Inc.
SER provides customer interaction management, workforce optimization and speech analytics solutions that empower organizations to deliver superior customer service; and execute effective telemarketing, collections, market research, fundraising and proactive customer care programs. A leader in the contact center industry for nearly 3 decades, our solutions help companies optimize resources, improve interactions and decrease call volumes. The company, an affiliate of The Gores Group, LLC, is headquartered in Dulles, Virginia with operations in North America and Europe. Additional information about SER is available at http://www.SER.com.
About The Gores Group, LLC
Founded in 1987 by Alec E. Gores, The Gores Group, LLC is a private equity firm focused on acquiring controlling interests in mature and growing businesses which can benefit from the firm's operating experience and flexible capital base. The firm combines the operational expertise and detailed due diligence capabilities of a strategic buyer with the seasoned M&A team of a traditional financial buyer. The Gores Group, LLC has become a leading investor having demonstrated over time a reliable track record of creating substantial value in its portfolio companies alongside management. The firm's current private equity fund has committed equity capital of USD 1.7 billion. Headquartered in Los Angeles, California, The Gores Group, LLC maintains offices in Boulder, Colorado and London. For more information, please visit http://www.gores.com.
SER is a registered trademark and CPS E2 is a trademark of SER Solutions, Inc. All other trademarks are the property of their respective owners.