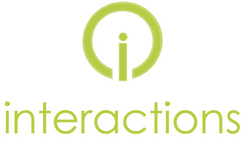 We are excited to invest in Interactions because of their unique ability to solve the major challenge that contact centers face today -- how to reduce costs while improving the customer experience
Carmel, IN (Vocus) September 18, 2008
Interactions, Inc., the leading provider of voice hybrid solutions revolutionizing the customer experience for contact centers, announced today that it has closed Series C funding of $12 million led by Cross Atlantic Capital Partners with participation from lead investor, Sigma Partners, and its other investors Updata Partners, and North Hill Ventures. Commensurate with the funding, Richard Fox, Managing Director at Cross Atlantic, will join the board of directors.
"I am pleased that our Service Factory's ongoing maturation and growth with new and existing customers has led to securing this important funding round," said Michael Cloran, CEO of Interactions. "It validates the market momentum for our solutions that we're seeing in corporate America's contact centers as they look to eliminate consumer backlash and frustration caused by Interactive Voice Response (IVR) / speech recognition systems and offshore agents."
Interactions has raised over $35 million to date and will use the new funding to grow sales and support of its award-winning service delivery model for contact centers called the Service Factory™. The Service Factory™ is a voice hybrid service that blends human labor, in real time, with automation. Interactions has handled over 15 million customer service calls to date.
"We are excited to invest in Interactions because of their unique ability to solve the major challenge that contact centers face today -- how to reduce costs while improving the customer experience," said Richard Fox, Managing Director at Cross Atlantic. "Interactions has attracted large, brand name customers because they provide a truly natural experience that appeals to both contact centers and consumers."
About Interactions
Interactions, Inc. is the leading provider of voice hybrid solutions revolutionizing the customer experience for contact centers. Through its award-winning delivery model, the Service Factory™, Interactions provides a hosted service for handling inbound or outbound telephone calls that combines the cost effectiveness and consistency of technology with the uniquely human ability to listen and understand everyday language. http://interactions.net/
About Cross Atlantic
Based in Radnor, Pa, Cross Atlantic Capital Partners ("XACP") is one of the leading venture capital firms based in the mid-Atlantic region, with over $500 million under management. XACP invests primarily in technology companies in the United States, Ireland, and the United Kingdom. Leveraging its deep, multi-disciplined network of global contacts, and the operational experience of its investment team, the firm actively assists its entrepreneurs and portfolio companies. The XACP portfolio currently includes a diverse array of companies focusing on Enterprise Software, SaaS, IT Services, Telecommunications, Financial Services, and other innovative technologies. http://www.xacp.com/
# # #