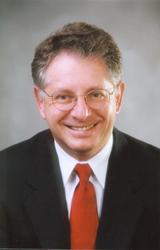 It is an honor to be among this elite group of innovators and visionaries responsible for some of the greatest technology achievements to have come from our region
Melville, NY (PRWEB) March 8, 2011
CosmoCom today announced that CEO Ari Sonesh received the prestigious "Next Generation Entrepreneur Award" from the Long Island Technology Hall of Fame.
The Nomination & Award Selection Committee of the LITHF selected Sonesh from among many worthy candidates whose companies were submitted from major Long Island corporate, research, and academic institutions for consideration. The final selections were made in accordance with the objectives of the Hall of Fame - to recognize, honor and preserve the contributions, exceptional accomplishments, and dedication of historical figures or current leaders in science or technology who have had, or are having, an impact on Long Island.
Ari Sonesh, the founder and CEO of CosmoCom, has been responsible for the strategic direction of the company since its inception in 1995. Under his leadership, CosmoCom grew from an idea on a napkin, to a patent for multimedia call distribution over IP, to a global IP Contact Center Software Company headquartered on Long Island with offices around the world.
Sonesh proudly accepted his award, saying "It is an honor to be among this elite group of innovators and visionaries responsible for some of the greatest technology achievements to have come from our region. I believe that Long Island will continue to be a great resource for entrepreneurial excellence, and I am proud to be recognized for my contribution to CosmoCom's success."
For more information regarding the Long Island Technology Hall of Fame, visit http://www.techisland.org
About CosmoCom
CosmoCom™ provides a unified, all-IP contact center suite that enables businesses to quickly, easily and economically fulfill the most complex customer interaction management requirements of today - and tomorrow. CosmoCom's Consolidation 2.0 strategy unites all customer contact functions, locations, and personnel – including outsourcers and home agents – on a single unified customer communications platform that is Virtual by Design™. Organizations can obtain the full benefits of Consolidation 2.0 by deploying CosmoCom's unified contact center technology in-house, or via a service provider offering hosted contact center services. CosmoCom customers include Fortune-class enterprises around the globe, including many of the world's largest service providers. With its reputation for servicing sophisticated, mission-critical applications, CosmoCom is the most selected provider of cloud-based contact center platforms to top-tier telcos worldwide. For more information, please visit http://www.cosmocom.com.
All product and company names herein may be trademarks of their registered owners.
###