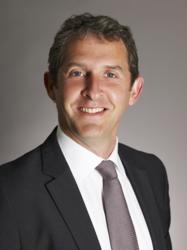 Contactless cards are especially suited to the convenience sector, where average basket spend is relatively low and within the contactless limit of £20. Once cardholders become aware they can use a contactless card, they will keep coming back.
Welwyn Garden City, UK (PRWEB UK) 25 February 2013
PayPoint, which was the first cash payments network in the UK to introduce contactless credit and debit card payments, has announced that it has passed the milestone of 4,000 contactless payment terminals within its national network.
The PayPoint/Lloyds TSB Cardnet contactless estate is the largest private sector network in the UK and accounts for half of all contactless terminals in the retail sector.
Andrew Goddard, Retail Director at PayPoint, said: "Contactless is probably the fastest growing development in the retail payments sector today. It's estimated that almost 30 million contactless cards are in circulation in the UK right now and two of the UK's major banks announced only a few days ago that they plan to issue over two million contactless cards to their customers in the UK over the next year.
"As the number of contactless cards in circulation has grown, so has the range of locations where customers can use them – in taxis, restaurants, coffee shops, sports centres, even on buses, in car parks and on vending machines. This means that customers are not only getting used to using their contactless cards but are increasingly expecting to be able to use them almost anywhere they spend their money.
"Contactless cards are especially suited to the convenience sector, where average basket spend is relatively low and within the contactless limit of £20. Once cardholders become aware that a retailer accepts contactless payments, they will keep coming back."
New contactless PIN pads have been distributed free-of-charge to retailers when replacing old PINpads supplied by PayPoint, with an unchanged weekly service fee. Retailers signing up for the credit/debit service for the first time are automatically provided with a contactless PINpad.
The limit for contactless payments recently rose from £15 to £20 and transactions above these limits still require the customer PIN to be entered in the usual way. Retailers carry no financial risk and benefit from a transaction fee that is up to 4p lower than for debit cards, whilst consumers benefit from a faster transaction and the convenience of not having to enter their PIN and from not having to carry cash.
"Many people carry very little cash on them and sales can be lost if customers are unable to pay using a credit or debit card," added Andrew Goddard. "But allowing customers to make low value payments by debit and credit card can be a disproportionate cost to retailers, so accepting contactless payments will help them reduce those costs.
"Research so far suggests that customers paying with a contactless card are more likely to make impulse purchases, which will drive incremental sales for the retailers."
PayPoint intends that its entire estate of over 7,000 retailers to which it provides a debit/credit facility with soon have contactless payment facilities.
ENDS….
ABOUT PAYPOINT
PayPoint is a leading international provider of convenient payments and value added services to major consumer service organisations in the utility, housing, water, telecoms, media, financial services, transport, retail, e-commerce, gaming and public sectors.
PayPoint delivers payments and services through a uniquely strong combination of local shops, internet and mobile distribution channels and handles over £12 billion from almost 660 million transactions annually for more than 6,000 clients and merchants.
PayPoint is widely recognised for its leadership in payment systems, smart technology and consumer service.
Retail networks
The PayPoint branded retail network across the UK numbers over 24,000 local shops (including Co-op, Spar, McColls, Costcutter, Sainsbury's Local, One Stop, Asda, Londis and thousands of independents), where it processes energy meter pre-payments, cash bill payments, mobile phone top-ups, transport tickets, BBC TV licences and a wide variety of other payment types. In Romania, the branded retail network numbers over 7,000 terminals located in local shops, processing cash bill payments for utilities and mobile phone top-ups. In the Republic of Ireland, over 500 terminals in shops and credit unions process mobile top-ups and bill payments.
Collect+, a joint venture with Yodel, provides a parcel collection and drop off service at more than 5,000 PayPoint retailers. PayPoint's ATM network numbers more than 2,500 'LINK' branded machines across the UK, mainly in the same sites as PayPoint terminals.
e&m commerce
PayPoint.net is an internet payment service provider linking into 16 major acquiring banks in the UK, Europe and North America to deliver secure online credit and debit card payments for over 5,600 web merchants. It offers a comprehensive set of products ranging from a bureau service to a transaction gateway, and FraudGuard, an advanced service to mitigate the risk of fraud.
PayByPhone is a leading international provider of services to parking authorities allowing consumers to use their mobile phones to pay for their parking by credit or debit card. It has contracts in the UK, France, Canada and the USA.