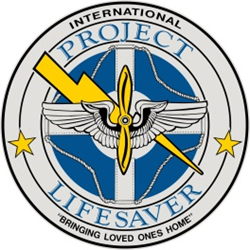 Port Saint Lucie, Florida (PRWEB) March 10, 2016
Over the last few weeks it was announced that seven new law enforcement agencies received grant funds through Homeland Security In Wyoming, which is helping to bring the Project Lifesaver program to those communities. Funds for 2017 are hopeful and may be cut by March 11, 2016 due to budget cuts from the state.
The Project Lifesaver training program is recognized and approved by the Virginia Department of Criminal Justice Services and The Department of Justice. Project Lifesaver is both the first organization to apply protection and locating technology for the search and rescue of individuals with cognitive disorders and has remained the leader, the Gold Standard.
Project Lifesaver is a subject matter expert and advisor on the wandering issue for:
Leaders Engaged on Alzheimer's disease (LEAD), National Center for Missing & Exploited Children, the International Association of Chiefs of Police (IACP), the Alzheimer's Foundation, and the National Alzheimer's Project Act (NAPA).
SF0081, "Kevin's Law" was fully supported by:
Laramie County Sheriff Department, the Cheyenne Police Department, the Cheyenne Fire Department, Laramie County Emergency Management, the Laramie County Volunteer Fire Districts, Natrona County Sheriff's Department, Natrona County Emergency Management, the Converse County Sheriff's Department, the Wyoming Mounted Association, the Southeast Wyoming Search and Rescue Team, the Laramie County Volunteer Search and Rescue Teams, Laramie County Emergency Ambulance Services, local Wyoming VFW Chapter and the Sons of the American Legion, and numerous community civic groups, businesses, churches, and private individuals.
Project Lifesaver program is a 501 (C) (3) community based, public safety, non-profit organization that provides law enforcement, fire/rescue, other first responders and caregivers, with technology and training to protect, and when necessary, quickly locate individuals with cognitive disorders who have wandered.
For more information about the Project Lifesaver program contact:
Joseph Salenetri
Senior Communications Advisor
josephsalenetri(at)hotmail.com
Or
Elizabeth Kappes
Public Relations Coordinator-Special Projects
ekappes(at)projectlifesaver.org
##