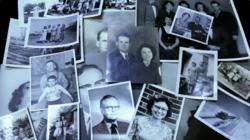 The contest's grand prize winner will have the opportunity to experience a very special family reunion valued at up to $10,000.
Omaha, NE (PRWEB) January 17, 2012
It's a diagnosis that strikes fear in the hearts of so many seniors and their families. Alzheimer's disease is the most common form of dementia, a general term for memory loss and other intellectual abilities serious enough to interfere with daily life. The Alzheimer's Association reports that an estimated 5.1 million people 65 and older have Alzheimer's disease. Because Alzheimer's is an incurable disease, these seniors likely will lose one of their most treasured possessions: memories. The "I Will Remember for You Family Reunion Giveaway" contest recently launched by the Home Instead Senior Care® network can help these families by providing an opportunity to keep their cherished memories alive.
Submit a story in either written or video format about experience with a family member who lived or is living with Alzheimer's disease or other dementias for a chance to win a family reunion. Essays and videos need to:
1. Share how Alzheimer's has impacted a family's life.
2. Talk about the role that memories and remembering have played in the family, especially with regard to the member who now has or had Alzheimer's.
3. Share specific stories or examples of how family members cope or coped with challenges of Alzheimer's disease.
4. Tell why this family deserves to win the family reunion.
Entries must be submitted by 11:59 p.m. EST January 31, 2012. The top three finalists will be notified by a judge's panel by Feb. 15, 2012. The judging panel to select the three finalists will include Carole Anderson, Vice President of Education at the American Society on Aging.
Online voting to select the grand prize winner will occur from March 28 through June 30, 2012.
The "I Will Remember for You Family Reunion Giveaway" contest's grand prize winner will have the opportunity to experience a very special family reunion. The event, funded by Home Instead, Inc., the franchisor of the Home Instead Senior Care network, will include activities to help family members create and capture special memories together such as a scrapbooking and shadow box station, a memory booth to capture videos, photos or written thoughts, and assistance from a professional family historian to create a family memory anthology.
Attendance of the family member with Alzheimer's disease will be left to the discretion of the grand prize winner. If the individual with Alzheimer's does not attend, the Home Instead Senior Care network will arrange for a local office to provide the family member with in-home care services during reunion activities.
"We hope this contest will help turn some of the negative aspects associated with this disease into proactive projects that will preserve family memories for generations to come," said President and Chief Operating Officer (COO) Jeff Huber of Home Instead, Inc.
The grand prize winner will be publicly revealed in November 2012, following the family reunion event.
In addition to contest details, the HelpforAlzheimersFamilies.com website offers suggestions and resources for families who are struggling with Alzheimer's disease.
About Home Instead Senior Care
Founded in 1994 in Omaha by Lori and Paul Hogan, the Home Instead Senior Care® network is the world's largest provider of non-medical in-home care services for seniors, with more than 950 independently owned and operated franchises providing in excess of 45 million hours of care throughout the United States, Canada, Japan, Portugal, Australia, New Zealand, Ireland, the United Kingdom, Taiwan, Switzerland, Germany, South Korea, Finland, Austria, Italy, Puerto Rico and the Netherlands. Local Home Instead Senior Care offices employ more than 65,000 CAREGiversSM worldwide who provide basic support services – assistance with activities of daily living (ADLs), personal care, medication reminders, meal preparation, light housekeeping, errands, incidental transportation and shopping – which enable seniors to live safely and comfortably in their own homes for as long as possible. At Home Instead Senior Care, it's relationship before task, while continuing to provide superior quality service that enhances the lives of seniors everywhere.
###