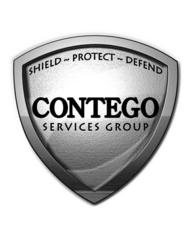 We are thrilled to be a part of this year's conference and to share our revolutionary, cutting-edge approach to insurance services with the industry. -- Jena Silvestri, National Sales Director
Fort Lauderdale, FL (PRWEB) November 05, 2012
Attendees will view engaging videos to get a sense of who Contego is and what they do. The Contego sales and marketing team will be out in full force talking to conference-goers about its revolutionary SWARM™ service model, swift working assessment with rapid methodology, a new approach to closing insurance claims. The SWARM™ method quickly identifies potentially fraudulent activity, contains costs, and closes claims more rapidly than the industry average. Contego's investigative services will be on display and will showcase Contego's above industry averages in surveillance capture and canvassing of medical records. Contego will also be demonstrating its SwarmNet™ program. SwarmNet™ is a cutting edge service that scrubs internet and social media sites for vital information during an investigation. The SwarmNet™ program has become a major asset for investigative services as it targets surveillance efforts more accurately and efficiently.
"We are thrilled to be a part of this year's conference and to share our revolutionary, cutting-edge approach to insurance services with the industry," said Jena Silvestri, National Sales Director.
Contego Services Group, LLC provides game-changing insurance services and cost containment solutions. Services include Investigative Services, SIU & Fraud, Subrogation, Due Diligence, Loss Control, and Transportation & Translation. For additional information on Contego Services Group please visit http://www.ContegoServicesGroup.com or contact Jessica Custer at 954-556-1616.
Media Contact:
Jessica Custer
954-556-1616
http://www.ContegoServicesGroup.com
JCuster(at)ContegoGroup(dot)com
###