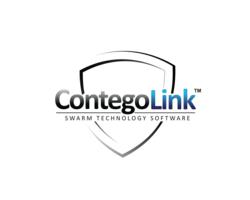 In an effort to deliver superior service to our clients, we decided to build our own system. We are so proud and excited to introduce ContegoLink™ to our clients and provide not just real time access but anytime access. -Linda Webb
Fort Lauderdale, FL (PRWEB) January 18, 2013
Created by seasoned case management application programmer Ronald Ziembinski, ContegoLink™ offers a central database for the multiple departments within Contego Services Group, LLC, and allows for all departments to work independently in the same application without conflict. ContegoLink™ was built specifically on Contego's SWARM™ ideology, swift working assessment with rapid methodology, a rapid response, all hands on deck approach to insurance claims which is intended to mitigate claims costs and reduce the claims cycle.
Phase one of the ContegoLink™ rollout, completed on January 1, 2013, allows Contego staff to have a state-of-the-art experience due to the advanced platform the application was constructed on. This allows for a significantly faster user experience, making Contego's case management system one of the most efficient applications in the industry. A unique feature of ContegoLink™ is the geolocation mapping component which allows dispatchers to find resources based on the location of the investigation or accident, streamlining the process and reducing dispatch times. ContegoLink™ has integrated with Contego's accounting software as well, to increase proficiency for all departments. Direct integration of the two platforms means faster accounting turnaround time.
In phase two, the final phase, set to debut in the summer of 2013, ContegoLink™ will be available to clients: adjusters, claims representatives, case managers, risk managers, lawyers, subrogation, and SIU departments. ContegoLink™ will enable users to request services, see real time video during a surveillance assignment, listen to real time audio during interviews, receive instantaneous updates on a case, track the status of an investigation, view reports and invoices, and access performance metrics.
In true SWARM™ technology fashion, Contego has reinforced ContegoLink™ with the ability for users to create a SWARM™ "cluster" for which key players become a part of the "cluster." During an investigation these groups of individuals are notified automatically of updates. This technology is useful when investigating catastrophic claims which require many different departments and players coming together to mitigate the cost and life-cycle of a claim.
"After extensive research into case management systems, Contego's team of experts realized that an existing case management system would not meet our demands and exceed our clients' expectations. Most systems were simply too restrictive for the user, demanded the client minimize expectations to maximize the system's use, or were in direct conflict with our SWARM™ technology. In an effort to deliver superior service to our clients, we decided to build our own system. We are so proud and excited to introduce ContegoLink™ to our clients and provide not just real time access but anytime access," said Contego's President, Linda Webb.
Contego Services Group, LLC provides game-changing insurance services and cost containment solutions. Services include Investigative Services, SIU & Fraud Detection, Subrogation, Due Diligence, Loss Control, and Transportation & Translation. For additional information on Contego Services Group please visit http://www.ContegoServicesGroup.com or contact Jessica Custer at 954-556-1616.
Media Contact:
Jessica Custer
954-556-1616
http://www.ContegoServicesGroup.com
JCuster(at)ContegoGroup(dot)com
###