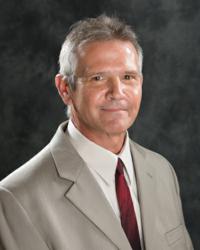 Contego Recovery is proud to have exceeded its 2012 goals, recovering substantial subrogation dollars for its clients. We look forward to setting the bar even higher for 2013 and exceeding our goals. - Richard Wersinger, President of Contego Recovery, LLC
Fort Lauderdale, Fla. (PRWEB) January 07, 2013
The latest Contego Services Group, LLC video comes from Contego Recovery, LLC, the Subrogation Department of Contego. This new video outlines the basics of what subrogation is, and what Contego's Subrogation Department can do to help its clients.
Richard Wersinger, President of Contego Recovery, is featured throughout the video sharing his industry knowledge and subrogation expertise. Contego Recovery prides itself on following Contego's SWARM™ service model. The SWARM™, swift-working assessment with rapid methodology, is a revolutionary approach to insurance claims that closes claims quicker and more efficiently than the industry average. Using the SWARM™ method, Contego Recovery quickly springs into action and gathers pertinent information needed to determine subrogation potential, and any information needed to pursue a third party.
Contego Recovery is well versed in litigation, mediation, and arbitration; utilizing its seasoned subrogation team to pursue its clients subrogation dollars. Since Wersinger became president he has implemented membership into Arbitration Forums, Inc. This unique membership allows Contego Recovery to maximize recovery and cut the expense and life cycle of a claim when an adverse carrier disputes the amount owed.
"Contego Recovery is proud to have exceeded its 2012 goals, recovering substantial subrogation dollars for its clients. We look forward to setting the bar even higher for 2013 and again, exceeding our goals; this means meeting our clients' needs of saving money, containing costs, and recovering subrogation monies," said President of Contego Recovery, Richard Wersinger.
Contego Services Group, LLC provides game-changing insurance services and cost containment solutions. Services include Investigative Services, SIU & Fraud Detection, Subrogation, Due Diligence, Loss Control, and Transportation & Translation. For additional information on Contego Services Group please visit http://www.ContegoServicesGroup.com or contact Jessica Custer at 954-556-1616.
Media Contact:
Jessica Custer
954-556-1616
JCuster(at)ContegoGroup(dot)com
###