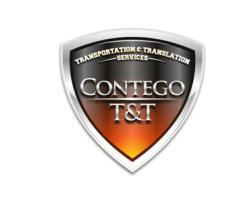 Fort Lauderdale, FL (PRWEB) December 21, 2012
Contego's translation department frequently translates between Spanish and English; this video features a unique spin: the video is in Spanish with English subtitles.
In the video, Eliany Salazar, Transportation and Translation manager, outlines the abilities of her department. The department provides ambulatory, wheelchair, advanced life support, and air ambulance transportation services. Contego is able to translate over 200 dialects and provide translation services that include onsite and telephonic interpretation. The Transportation and Translation department prides itself on its outstanding customer service which is available 24 hours a day, 7 days a week. Contego stands out from their competitors because all clients have one point of contact through whom all requests and issues are handled.
Contego's Transportation and Translation department is unique in that it conducts billing audits on all of its invoices to ensure accuracy of all services rendered and billed. The department holds itself to the highest professional standards of documentation, tracking and auditing. Contego consolidates the translation and transportation bills for the ease of its clients; other companies send an individual bill for each service even if performed within the same day or within days of each other.
These new services complement Contego's top-notch fraud detection services. Having investigative services and transportation within the same company means better communication and tracking of a claimant's location at any given time. Additionally, Contego is able to quickly alert claims staff of failure to show for an appointment, which can be a sign of possible claimant misconduct.
Contego Services Group, LLC provides game-changing insurance services and cost containment solutions. Services include Investigative Services, SIU & Fraud, Subrogation, Due Diligence, Loss Control, and Transportation & Translation. For additional information on Contego Services Group please visit http://www.ContegoServicesGroup.com or contact Jessica Custer at 954-556-1616.
Media Contact:
Jessica Custer
954-556-1616
http://www.ContegoServicesGroup.com
JCuster(at)ContegoGroup(dot)com
###