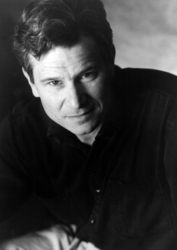 We have assembled a remarkably talented cast this year
Shepherdstown, West Virginia (Vocus) July 8, 2008
Familiar faces abound at this year's Contemporary American Theater Festival. In addition to outstanding theatrical credits ranging from small independent productions, all the way to Broadway, many actors have also appeared in popular television shows and major motion pictures. "We have assembled a remarkably talented cast this year," stated Ed Herendeen, Founder and Producing Director of CATF. "They will do an amazing job of bringing these colorful and somewhat controversial characters to life."
The Contemporary American Theater Festival will run July 9 through August 3, presenting five risk-taking plays that are guaranteed to make you "thinktheater": The Overwhelming by J.T. Rogers, Pig Farm by Greg Kotis, Stick Fly by Lydia R. Diamond, WRECKS by Neil LaBute and the world premiere of A View of the Harbor by Richard Dresser. Returning as part of the CATF acting company this year:

Lee Sellars, a Festival favorite, is appearing this year in The Overwhelming and Pig Farm. He has performed in many CATF productions including The God of Hell, Flag Day and Rounding Third. Sellars has been seen in television shows such as Law & Order, The Sopranos, The Black Donnelleys and ER, and has also appeared in films such as Third Watch.
Chris Boykin will be performing in The Overwhelming. He has been a CATF acting intern and part of CATF's Actor's Lab, appearing in productions of Amazing, On the Verge, and Happyslap. Boykin has been seen in the Shepherd University productions of Streamers, Jesus Hopped the "A" Train, Fat Pig and The Shape of Things. This fall he will attend The Theatre School at DePaul for his M.F.A. in acting.
Andrea Cirie is back this year to keep you laughing in A View of the Harbor and Pig Farm after appearing in last Season's Lonesome Hollow and The Pursuit of Happiness. Cirie wrote and performed her solo show, V.I.P., at the Edinburgh Theatre Festival and has appeared on Law & Order: SVU and Star Trek: Deep Space Nine.
Anne Marie Nest gave a memorable performance as Rachel Corrie in last year's controversial My Name is Rachel Corrie. She graces the stage this year in Stick Fly and A View of the Harbor. Other CATF productions have included Mr. Marmalade and Sex, Death, and the Beach Baby. Nest's credits include over twenty plays performed at theaters across the country, as well as a role on the television series "Guiding Light."
Michael Goodwin performs this year in The Overwhelming after appearing at CATF nine times in the past. In addition to leading performances at many regional theaters, he has appeared on Broadway and on film and television, including three years as Scott Bradley on Another World.
Anderson Matthews last performed at CATF in 2005 in Sam Shepard's God of Hell and Melinda Lopez's Sonia Flew. He joins us this year for A View of the Harbor and Pig Farm. He has performed on and off Broadway, as well as on television.
CATF is pleased to welcome the acting talents of Avery Glymph (The Overwhelming, Stick Fly), Sipiwe Moyo (The Overwhelming) , Kelsey Nash (A View of the Harbor), Graham Powell (The Overwhelming, Pig Farm), Joniece Abbott-Pratt (The Overwhelming, Stick Fly), Tijuana Ricks (The Overwhelming, Stick Fly), Maduka Steady (The Overwhelming, Stick Fly), David Emerson Toney (The Overwhelming, Stick Fly), and Kurt Zischke (The Overwhelming, Wrecks) to the festival. "This year, we have one of the largest and best acting companies in our history," stated Herendeen.
Returning artistic staff and production team members include: Debra Aquavella, Colin Bills, Matt Nielson, Devon Painter, Patrick Wallace, D.M. Wood, and Robert Klingelhoefer. "We have been blessed with the best possible team, helping to make his year bigger, better, and more adventurous than ever," stated Peggy McKowen, Associate Producing Director. Newcomers Reggie Ray and Dr. Aaron Anderson bring years of experience in their respective roles. Ray, a Costume Designer, has designed for Debbie Allen, Al Freeman, Jr., Ron Himes, Mike Malone, and countless others. He has received four Woodie King Awards for Outstanding Costume Design and a Helen Hayes Award for Most Outstanding Costume Design. Anderson, a tenured Associate Professor of Theatre at Virginia Commonwealth University, will serve as Fight Director. He is internationally certified as a fight director and teacher of stage combat with the Society of American Fight Directors, the British Academy of Stage and Screen Combat (of the Royal Academy of Dramatic Art, London) and Dueling Arts International. He has worked professionally on stage and screen as an actor, stuntman and military advisor.
The 2008 season runs from July 9 through August 3, with five daring plays, under the tent lectures, post-show discussions, visual arts, and more. The Contemporary American Theater Festival prides itself on producing and developing new American theater. Since 1991 CATF has produced 63 new plays, including 23 world premieres. Five plays, five playwrights, five unique theatrical experiences at the Contemporary American Theater Festival. For more information, please visit http://www.catf.org or call 304-876-3473 or 800-999-CATF (2283).
###