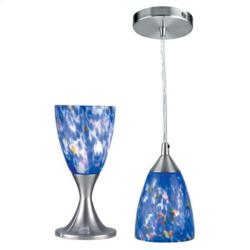 First Contemporary Home Furnishings Flash sale site goes live
Troy, Michicag (PRWEB) March 27, 2012
DECORativ.com is an innovative, new; Member's Only Flash Sale site that specializes in privately selling contemporary styled home furnishings. From lounge furniture, lighting, housewares, wall art, rugs and accessories, DECORativ.com covers both your home and office needs.
DECORativ partners with manufacturers and negotiates the best deals possible on their highly styled, contemporary items to stock their virtual shelves before they become available to our members who include consumers, liquidators and retailers. Our audience is narrowly targeted to a community of those who love all things contemporary and appreciate this one stop shopping for all things for the home and office plus a few extra fun things thrown in like services and specialty foods.
When we receive new items from our manufacturers, members will be alerted and a "Flash sale" will be offered for a limited time at a highly attractive price. Don't find exactly what you want in flash sales or missed out when a certain item you wanted was no longer available, no worries just check out the "Featured Products" for more great shopping options.
About DECORativ.com
DECORativ.com is an innovative, new, member only website that specializes in privately selling deeply discounted, contemporary styled furnishings including furniture, decorative items and accessories for the home or office. DECORativ.com is different from the average because they not only sell contemporary goodies for the home through Flash Sales with limited time and quantities to buy but also Featured Products which will continually change but always additional, fun and functional items to purchase at great prices. Another unique spin on this innovative website DECORativ.com are their additions of "Service" and "Specialty food" categories that include interior design coaching, gourmet food items and more…