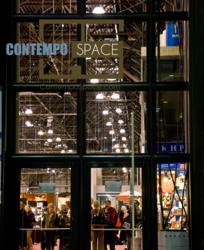 Passaic, NJ (PRWEB) February 15, 2012
For nearly 50 years, Contempo Space has provided quality, hand-made custom furniture to customers throughout the Northeast. This weekend, representatives from Contempo Space will be gladly appearing at the ACS New Jersey Spring Home Show, highlighting the best in home décor. Contempo Space will be appearing at booth #411, where they will showcase products from family brands Contempo Closet and Contempo Wall.
The ACS New Jersey Spring Home Show will be held at the Meadowlands Expo Center. The show is free to attend and parking is available at no charge. Strollers are welcome and refreshments will be available for purchase. The facility does have wheelchair access; however, wheelchairs will not be available for public use.
The show will begin Friday February 17 at 11am. Friday night the show will close at 9pm. The show shall resume Saturday Feb. 18, at 10am then close at 10pm that night. Sunday February 19, the final day of the show, the Expo will open at 10am and close at 6pm.
Contempo Space, along with family brands Contempo Wall, Contempo Closet and Contempo Sofa, specializes in custom home furnishings, including wardrobes, entertainment centers and wall units. Design consultants and craftsmen work with customers to create the perfect piece for any space, hand-crafted to meet the customer's specific needs. Delivery and on-site assembly are also available upon request.
For more information on products and services, visit ContempoSpace.com. For further updates, follow Contempo Space on twitter via @ContempoSpace and at Facebook.com/ContempoSpace.
Photo Credit: Sam Galison
# # #