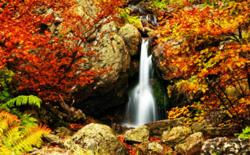 Passaic, NJ (PRWEB) February 13, 2012
For nearly 50 years, NJ Furniture Manufacturer Contempo Space has provided quality custom furniture throughout the U.S. Now, Contempo Space is pleased to announce the arrival of their latest custom color swatches, created in anticipation of fall 2012 trends and fashions.
Each season, color authority Pantone polls designers and reviews its own swatch orders to determine the forecast for the most popular color trends in men and women's fashion. The fall 2012 selection reflects several colors available in Contempo Space's latest palette expansion.
The "enticing, vivacious" Tangerine Tango bears an uncanny resemblance to Contempo Space's Real Orange. Bright Chartreuse matches Contempo Space's Green Apple. And Pantone's female only color Rhapsody, which Leatrice Eisemen calls "zen-like" in a recent issue of "The Wall Street Journal", finds its Contempo partner in the enigmatic French Lila.
The new color options reflect Contempo Space's commitment to keeping modern furniture stylish and refined to stay in touch with their fashion and design contemporaries.
The new color options are available exclusively in Contempo Space's proprietary painted glass finish option.
Contempo Space, along with family brands Contempo Wall, Contempo Closet and Contempo Sofa, specializes in custom home furnishings, including wardrobes, entertainment centers and wall units. Design consultants and craftsmen work with customers to create the perfect piece for any space, hand-crafted to meet the customer's specific needs. Delivery and on-site assembly are also available upon request.
For more information on products and services, visit ContempoSpace.com. For further updates, follow Contempo Space on twitter via @ContempoSpace and at Facebook.com/ContempoSpace.
Photo Credit: Evgeni Dinev
###